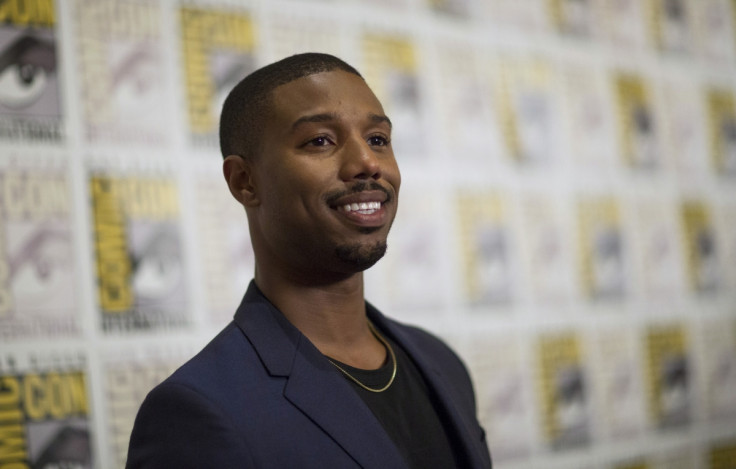 Michael B Jordan has finally addressed Kendall Jenner dating rumours. The 28-year-old actor opened up about the backlash he received after he was pictured with the 19-year-old Keeping Up With The Kardashians star during the Met Gala 2015 in May.
"It's the world we live in," the Fantastic Four star told GQ. "They see white and black. I don't. Kendall's a friend of mine, you know. I don't know her, like, that well, but I know her enough. People's perspective on that is what it is. I don't f*cking know. I don't live my life to make other people happy. It's so weird, though, right? A lot of black fans were feeling like 'Oh, my god, he should have been with a black woman' and that whole thing."
The Friday Night Lights star revealed that he is not ready to be in a serious relationship as of now. Jordan said: "I understand what females want and need, you know. I'm good at that. I don't know if I'm the guy to give it to them right now. I'm emotionally unavailable. Until I find something that's so undeniable that I can't help myself. The females, they'll always be there. Like honestly, bro, oh my God. Female-wise now? I ain't got to do too much work. And it's weird, because I'm the same guy. I haven't f**king changed, right? I haven't done anything different...Okay maybe a blockbuster film."
"At the end of the day, that's all that matters to me is my family, bro. I come from nothing, so it's like my family, they came with me," he added. "That's all I care about. Couldn't give a f**k less about anything else. My mom, my dad, my sister, my brother—they're good, I'm good. They're not good, I'm not good. I put everything I had into everything, so once they're good I can start living a little. My mid-thirties I can live a little. And I'm so okay with that. I'm cool with that."