Serena Williams dating Drake: Tennis star supports rapper at Fring's restaurant opening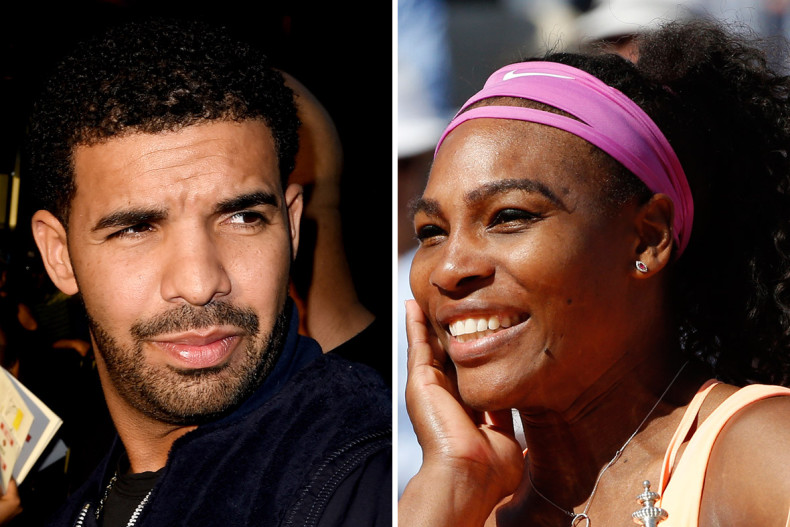 Drake was Serena Williams' biggest cheerleader throughout her US Open tournament appearance, and was on hand to support at her New York Fashion Week show, so it was only right that the tennis star return the favour on her alleged boyfriend's big night. The 33-year-old athlete switched her tennis shoes for some heels and headed out to the grand opening of the rapper's new eatery - Fring's in Toronto - on 21 September.
Drake, whose real name is Aubrey Graham, unveiled his new restaurant after teaming up with celebrated chef Susur Lee, who owns multiple culinary establishments in Toronto and other cities. The star-studded affair was attended by celebrities including Jada Pinkett Smith and her son Jaden Smith.
Although the Canadian-born singer had piled on the public display of affection backstage at Williams' fashion show, this time around he reserved all his affection for his mother Sandi Graham. Sharing a snap of him embracing his mother in the DJ booth on Instagram he wrote: "In the cut with my one and only". The Yolo hitmaker is said to have used the event as the perfect opportunity to finally introduce his special ladies.
For the outing, Williams choose a skin-tight white pencil skirt and a matching crop top beneath a tied denim blouse. She completed her sexy outfit with metallic heels and a pink handbag. Drake took the more laid back approach with light denim jeans, camouflage T-shirt, and khaki jacket.
The couple have been romantically linked after they were snapped during a romantic dinner date in Cincinnati on 23 August. The rumour mill went into overdrive when they were caught on camera kissing in public after what appeared to be another date night. This time the footage, which was uploaded on Instagram by a Drake fan account, @ovodrakevideos, shows the Young Money rapper kissing the tennis star outside a building before seeing her to her SUV.
Despite the mounting speculation, the Wimbledon champ has remained coy about their relationship. Earlier in September, she told fans that the real love of her life was her sister Venus. Alongside a collage of the pair at different stages of their careers, she wrote: "She has my heart. ❤️ Memories make my heart fill with more joy than I can express. A lifetime with @venuswilliams will not be enough."