Rob Kardashian made a low-key return to social media in July having spiralled into depression and struggling with his weight gain, and now the reality star has hinted at who helped him turn things around.The 28-year-old celeb has sparked speculation that he is secretly dating Chris Brown's ex-girlfriend Karrueche Tran after sharing a screencap of his text message chain with the aspiring actress.
"I like when she send me pictures," Kim Kardashian's younger brother captioned the pic on his account. He also showed that he has Karrueche listed in his contacts as "Karroooooooooochieeeeeee."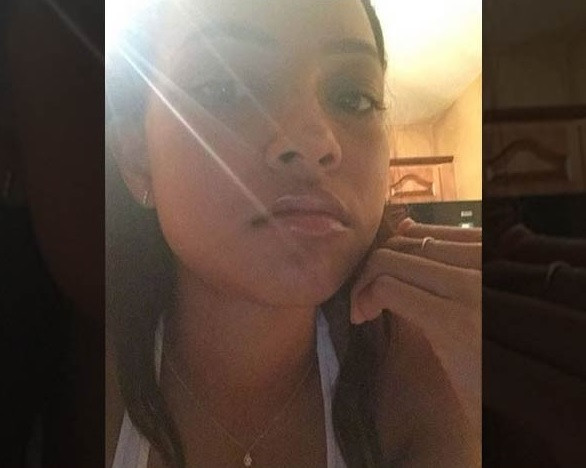 But the famously reclusive star appeared to have had second thoughts about revealing too much as he deleted the image as swiftly as he had posted it, but not before the snap made the rounds online and fans added their two cents on social media. While some supported the alleged romance others warned Kardashian that he was playing fire.
" Next meal ticket?" one critic said.
Hours later he returned to Instagram to shut down any speculation about the nature of his relationship with Tran, and also his dislike of the social hysteria."Yall dumb af," a moody Kardashian wrote. "I been Friends with Karoooooch since high school. F--k outta here with your negative s--t," he added.
Tran ended her five-year turbulent romance with Brown in March after she found out that he had fathered a girl with another woman, declaring she did not want "baby drama". Back in May, Brown threatened Tyson Beckford when he thought the veteran model was making a move on his ex. The Loyal hitmaker got embroiled in a war of words with Beckford on Memorial Day after he shared a selfie with Tran after they bumped into each other in Las Vegas.
The image captioned "Saturday with @Karrueche #vegas #palms #blasian" got Brown fired up and he jumped on Twitter to threaten the model and his 17-year-old son. "U wanna keep walking then runways. I need ta legs for that. Keep playing like I ain't wit the bullsh*t," he wrote. "I'm done all this internet talking blood. Be in vegas soon. Keep playing ima f*ck ya baby momma and then whoop yo childlike he mine."
Beckford fired back saying, "It's all about fun in Vegas, come thru papa." And then he posted a video of himself shooting a gun range, saying, "Just in case you forgot!" Brown later deleted the intimidating messages and issued a public apology.
hiojhiojhjih