Michael Carrick picks Scott McTominay as his successor at Manchester United
Carrick, 36, could retire at the end of the season but says there is a replacement at the club.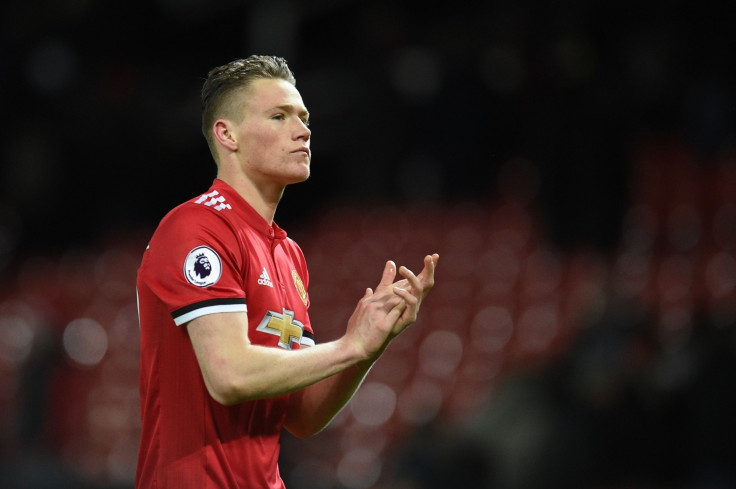 Michael Carrick says Scott McTominay will replace him in the Manchester United starting XI.
Carrick, who spent much of the first half of the season sidelined through injury and health concerns, is now the club's longest serving player and could be set for retirement at the end of the season.
Jose Mourinho said in a press conference in January he believes the midfielder will take the decision to call it a day at the end of the 2017-18 season, with a coaching position at the club waiting for him.
Carrick is back in the first-team picture for now but finding a long-term replacement for the former Tottenham Hotspur star who has served the club faithfully over the last 12 years will be a huge task for Mourinho and the club.
But the 36-year-old believes his successor his already at the club, believing 21-year-old McTominay has the skillset to replace him in the middle of the park.
"The improvement has been so great over the last six to 12 months, when we've seen him [McTominay] training with us a lot more," Carrick told United's official website. "You can see that he steps up to every challenge that has been set in every environment. He is an athlete. He is strong, quick and very good on the ball. He has got all of the attributes to have a really good career. He just needs those breaks at the right times, which so far he has had. Hopefully he will keep taking his chances."
McTominay made his senior United debut against Arsenal at the end of the 2017-18 season and has made 12 appearances across all competitions this season, offering Mourinho a valuable option in the middle of the park.
Carrick has offered his services as a mentor of sorts, believing he has a responsibility to help ensure his protégé becomes an important member of the first-team picture.
"He is willing to learn and listen. That is one of the biggest things for a young lad, to have that attitude. Of course I am here to help him and I try to do it as much as I can. I know he will take my place some day and that is not something I would be afraid of, or try to put him off, because it is important to help the future and Scott is definitely that. It is my responsibility to do all I can to help him."
With Ander Herrera currently sidelined, both Carrick and McTominay will hope to be involved over the next five days, with United travelling to Huddersfield Town for an FA Cup fifth round clash before jetting to Spain for their Champions League last 16 tie against Sevilla.