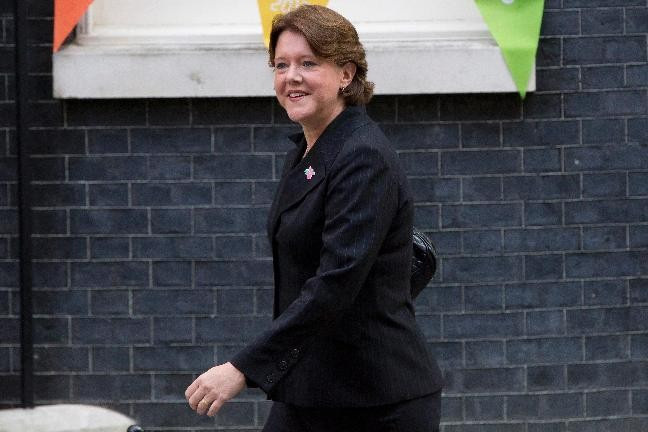 Education Secretary Michael Gove has said it was entirely Maria Miller's decision to resign from her post as culture secretary following the backlash over her expenses.
Speaking to BBC Radio 4 Today programme, Gove said: "My understanding is that it is Maria's decision and that after a very difficult week she came to the view that she could no longer carry on and that also it was a distraction for the Government. I don't think it was any desire on the part of anyone to force or to compel her to make any decision to any timetable. It was entirely her decision."
An independent parliamentary commissioner for standards cleared Miller using her expenses to pay for her parents' living costs.
But she was told to cough up only £5,800 from the original figure of £45,000 she allegedly overclaimed in expenses by the Commons Standards Committee. It was a decision that has caused a furore in how MPs are still able to police themselves under the expenses regime.
Gove admitted further changes are needed in the way MPs expenses are regulated. He wants the latest incident with Miller to act as warning not to ignore the issue.
He said: "It reinforces in my mind that the public still feel a degree of anger at the expenses scandal. It's a warning to us to take these issues incredibly seriously and to recognise that there is a question of public trust in the political process and the capacity for politicians to police themselves which needs to be addressed."
But he admitted he did not have an instant answer and that it went beyond a 'technical fix' on a committee and touched 'on a sense of disconnection that the public feel from the political classes'.
He said: "It's important to stress as Sir Ian Kennedy has pointed out that there have already been changes to the expenses regime as a direct result of justifiable public anger, and I'm sure more changes will be made."
Gove said he was elected to parliament on the same day as Miller in 2005, who did some 'brave and right things', including bringing equal marriage to the statute book.
He added: "I'm sad for someone I like and admire personally has had to leave government."
Maria Miller's Letter of Resignation