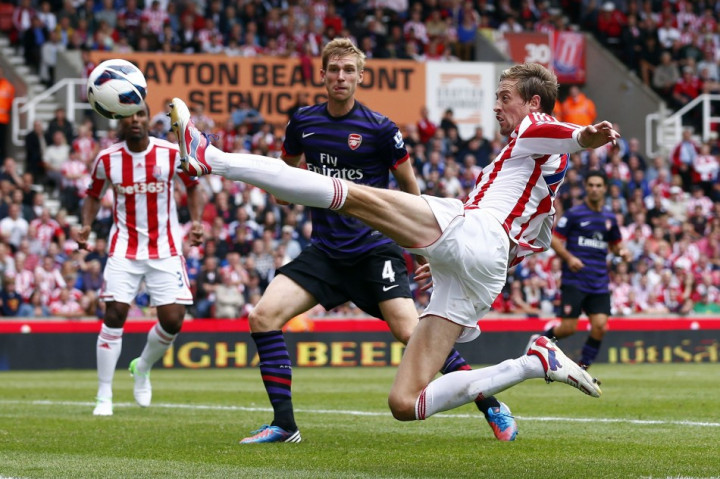 Stoke City striker Peter Crouch has welcomed the arrival of ex-Manchester United man Michael Owen at the Britannia Stadium. The 31-year-old enjoyed a hugely profitable partnership with Owen when the two played together for England and the 6ft 7in striker is confident that the two can revive both their club and international careers.
"If Michael stays fit he will score. If he's playing regularly for Stoke and scoring in the Premier League, I don't see why he can't force his way into the England set-up. The future looks bright and, if we're scoring regularly in the Premier League for a successful team, why shouldn't we be considered again?" the former Liverpool striker stated, in an interview with The Sun.
There may be some truth to Crouch's words, although it is difficult to understand how Owen, 32, with his recent record of injuries and indifferent form could turn out to be England's saviour. However, the fact remains that with United star Wayne Rooney and West Ham striker Andy Carroll both out injured, there is a need for senior strikers in Roy Hodgson's side. Spurs' Jermain Defoe has done well until now, scoring in the friendly against Italy and again in the 5-0 rout of Moldova in a World Cup qualifying game but will need support in games against sterner opposition.
Crouch and Owen first played together for England in 2005, in an international friendly against Colombia. At the time, Crouch was with Southampton (although he would move to Liverpool a few months later) and Owen was struggling to break into the first team at Spanish giants Real Madrid. The match finished 3-2 to England, with Owen scoring a hat-trick. Since then, the pair have played together 16 times and scored 16 goals.
"I made my England debut in that match, up front with Michael, and he scored a hat-trick. I set up a couple and we just clicked straight away. The fact we're so different is definitely a strength of ours - it's the old Little and Large act. Whenever I've played with that sort of striker - Jermain Defoe, Kevin Phillips or Michael - it's always gone well," Crouch concluded.
Pulis: Owen is Key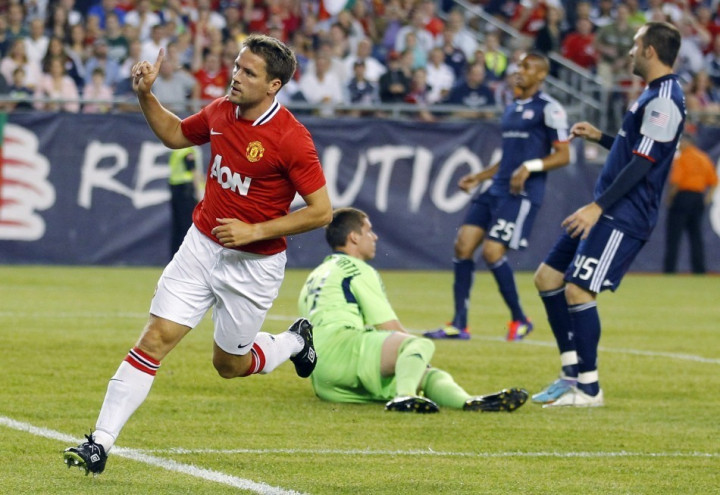 Meanwhile, Stoke manager Tony Pulis has dismissed speculation Owen will be used as an impact substitute. The 54-year-old manager stressed his new star signing would be an important part of the first team.
"Michael's got the bit between his teeth and wants to play. He's more than just an impact sub. We want Michael to get himself fit, in the team and playing regularly again. We'll assess his fitness levels over the next three days and take it from there," Pulis explained.
The manager also explained that he signed Owen because he was convinced he still had goals in him.
"We believe, once he's match-fit, that he'll prove he can still score goals in the Premier League. People say he played only one Premier League game last season but he was available for a lot more United games but wasn't selected," he said.
Stoke will host champions Manchester City on 15 September before an equally daunting game, away to Chelsea, on 22 September.