Professional cyclist Michele Scarponi has been killed by a truck at a crossroads near his home in Italy after the driver allegedly failed to see him.
The 37-year-old had been training and was returning home at approximately 8am on Saturday (22 April) when he was ploughed down at the junction in Filottrano, which is in the central Le Marche region.
Repubblica reports a 57-year-old male driver of the Fiat Iveco involved in the crash has been arrested on suspicion of causing his death.
Scarpoli had been a member of the Astana race team since 2014 and had finished the Tour of the Alps on Friday. His greatest victory came in 2011 when he won the Giro d'Italia.
A statement from the team paid tribute to Scarponi. "This is a tragedy too big to be written," it said. "Our athlete Michele Scarponi died this morning while he was training on his bike close to his home in Filottrano. Michele has been hit by a van on a crossroad.
"Born in September 25th 1979, he left a wife and two kids. Michele ended 4th in the Tour of Alps yesterday afternoon in Trento. Then he went home in Filottrano (Ancona) by car with his masseur and was home in the evening to his family.
"This morning Michele went out on his bike for an early morning training and there the tragedy happened. We left a great champion and a special guy, always smiling in every situation, he was a real mile stone and a landmark for everyone in the Astana Pro Team.
"The Astana Pro Team clings to the Michele family in this incredibly painful moment of sorrow and mourning."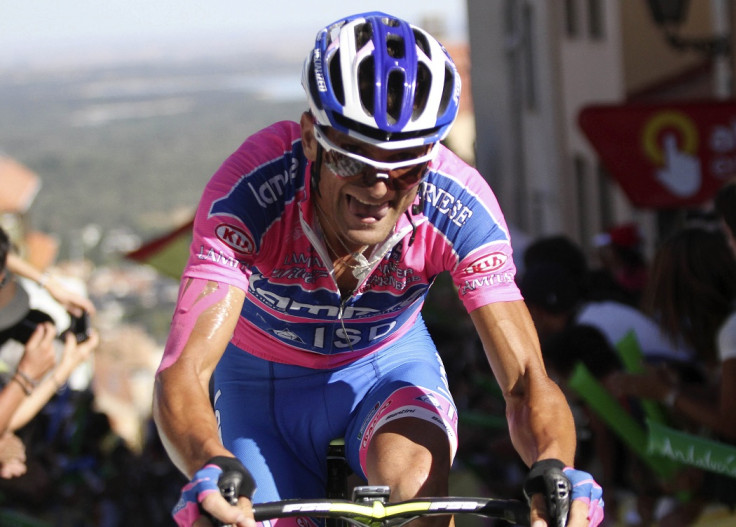 Cycling Federation president Renato Di Rocco said Scarponi was hit hard at the crossroads. "Michael was a very serious guy, a great person," he said. "The tragedy happened early this morning. [Scarponi] had left for training despite being back yesterday. He was hit at an intersection...the impact was very strong."
Scarponi turned professional in 2002 when he signed for the Acqua and Sapone team. He finished 18th in that year's Giro d'Italia before later moving to Liberty Seguros. It was during his time with Liberty that he became implicated in a doping scandal and was in 2007 banned from cycling.
He returned in 2008 and three years later was crowned the Giro d'Italia champion. After a late surge at the Tour of the Alps fifth stage on Wednesday, Scarponi finshed the race in sixth place and fourth overall behind British winner Geraint Thomas of Team Sky.