US first lady Michell Obama is "unusually jealous" of women who are close to her husband, according to a new book.
Written by Edward Klein, The Amateur, a book focusing on Barack Obama's first term, threatens the laid-back, confident attitude that Michelle appears to exude with claims that she is very controlling when it comes to the president and other women.
According to Klein's book, a source said: "Michelle makes it clear to her inner circle... that she wants women around Barack watched and wants info about who he has an eye for and gets touchy with.
"She knows, like everybody, about JFK's shenanigans and she thinks, hey, JFK was young and good looking like my guy."
The book goes on to claim that Michelle would regularly turn up unannounced at the White House, hoping to catch the president when his guard is down, and that she had a falling out with TV presenter Oprah Winfrey, a supporter and friend of the Obamas.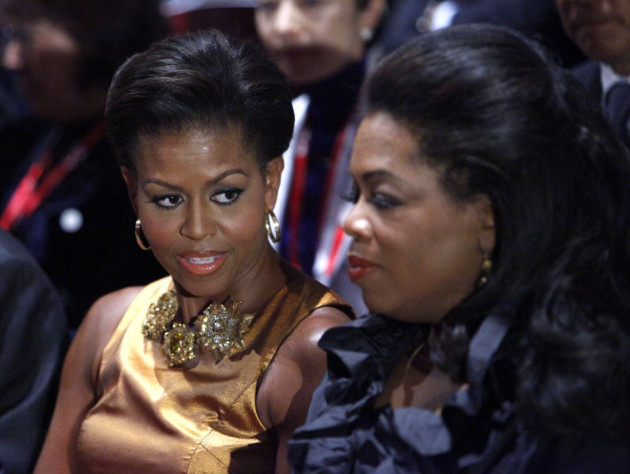 Klein's book charts the apparent disintegration of Michelle and Winfrey's relationship following the 2008 election, which saw Winfrey campaign for the Democrat candidate.
It is claimed that on one occasion Winfrey shouted to a friend: "Michelle hates fat people and doesn't want me waddling around the White House."
Although the White House has declined to make an official response to the book, it has previously claimed that Klein fabricated some of the stories in his book, something he denies.