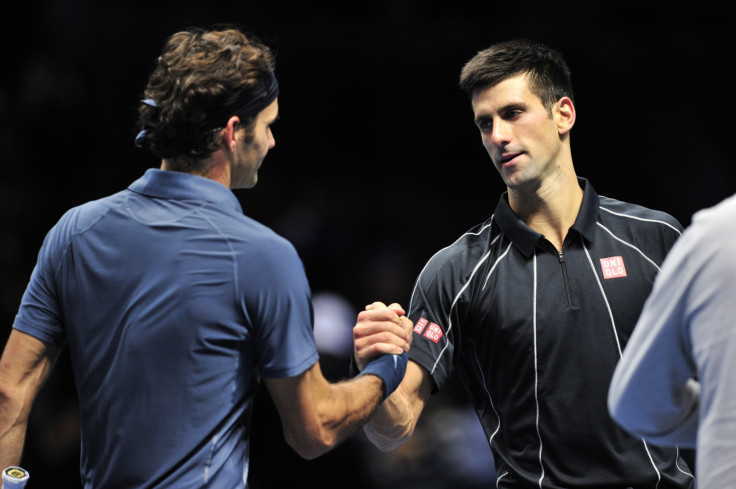 The UAE Royals take on the Micromax Indian Aces in the second match of the third leg, day 3 of the International Premier Tennis League in Delhi, India.
Where to Watch Live
The match starts at 2pm GMT. Live TV coverage is available on Sky Sports 3 and Sky Sports 3HD.
Overview
The clash between table toppers Micromax Indian Aces and the UAE Royals is the most hotly anticipated match of the tournament.
New Delhi fans are in for a treat and will get their money's worth as both teams are now in full strength. Two of the world's best tennis players Novak Djokovic and Roger Federer take on each other in the men's singles event.
The Aces recorded a comfortable victory over the Singapore Slammers. The combination of Rohan Bopanna and Roger Federer in the men's doubles, and the Swiss again partnering Sania Mirza in the mixed, clinched the tie in favour of the India-based team.
The UAE Royals come into the game following a narrow defeat against the Manila Mavericks and will be hoping to beat the high-flying Aces in their own backyard.
They will be boosted by the arrival of World No 1 Novak Djokovic, who will participate for the very first time in the tournament.
Another match will see a replay of the 1998 Wimbledon final, when Pete Sampras steps on court to take on Goran Ivanisevic.
MATCH LIST
Roger Federer vs Novak Djokovic
Goran Ivanisevic vs Pete Sampras
C Wozniacki / N Zimonic vs Federer / Mirza
Cilic / Zimonic vs Bopanna / Federer
C Wozniacki vs Ana Ivanovic
SQUAD LISTS
Micromax Indian Aces: Roger Federer, Pete Sampras, Gael Monfils, Sania Mirza, Ana Ivanovic, Rohan Bopanna, Fabrice Santoro
UAE Royals: Novak Djokovic, Caroline Wozniaki, Malek Jaziri, Nenad Zimonic, Goran Ivanisevic, Kristina Mladenovic, Marin Cilic