Microsoft and Barnes & Noble team up on Nook
Microsoft and Barnes & Noble have signed a partnership to create a publishing subsidiary that will specifically deal with digital publications and college material, while also creating a Nook application for Windows 8.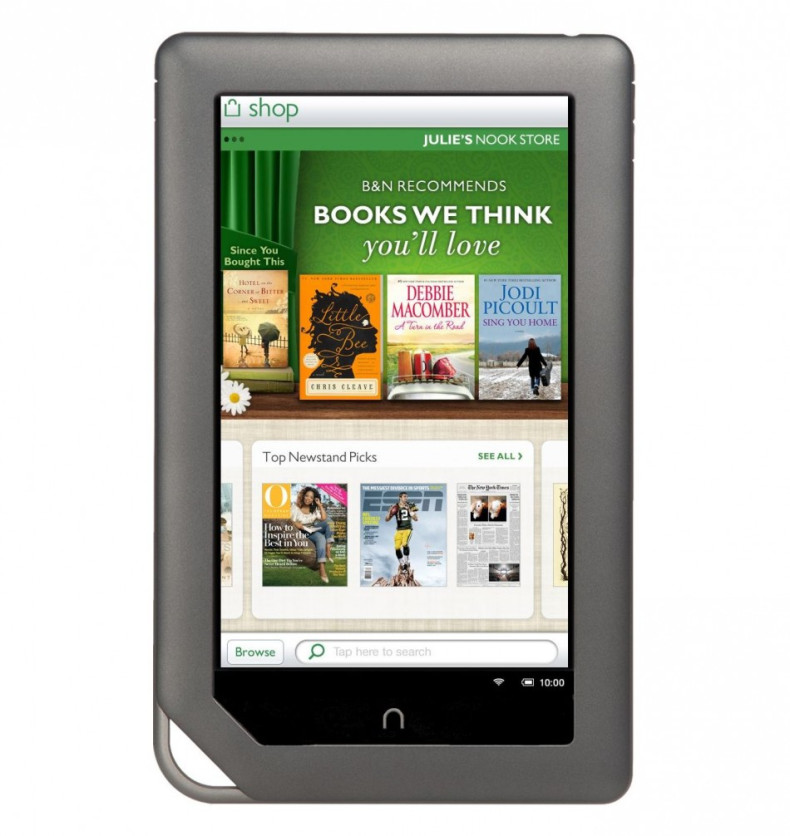 Microsoft's $300m investment in the subsidiary will buy a 17.6 per cent stake of the new company, while Barnes & Noble will retain the other 82.4 per cent.
A statement released by Microsoft and Barnes & Noble said the strategic partnership would "build upon the history of strong innovation in digital reading technologies from both companies."
The joint venture comes as a surprise, given that Microsoft was involved in legal proceedings against Barnes & Noble as recently as last year.
In November 2011 B&N filed a legal rebuttal to Microsoft's demands that it pay for the use of Android in its Nook tablet, as Microsoft claims ownership of patents used in Google's operating system.
"Barnes & Noble has alleged that Microsoft is using its licensing practices to improperly broaden the scope of its patents in an attempt to dominate mobile operating systems such as Android that threaten Microsoft's monopoly in personal computer ("PC") operating systems," the Barnes & Noble legal filing said.
Barnes & Noble said the deal announced today was part of its overall strategy to capitalise on the rapid growth of the e-reader business and that sentiment was echoed by Microsoft president Andy Lees.
"The shift to digital is putting the world's libraries and newsstands in the palm of every person's hand," Lees said, adding, "Our complementary assets will accelerate e-reading innovation across a broad range of Windows devices."
Barnes & Noble bought its college bookstore business for $596m in 2009 from the company's chairman Leonard Riggio and was offered $460m for a 51 per cent share by a private investment firm earlier this year.
The subsidiary has not officially been given a name yet, with both sides referring to it as Newco.