Microsoft Claims 60 Million Outlook.com Users
A third of users taken from Gmail
Microsoft's Outlook.com email service has amassed 60 million users since launching six months ago, and now the company is encouraging Hotmail's 300 million users to make the switch.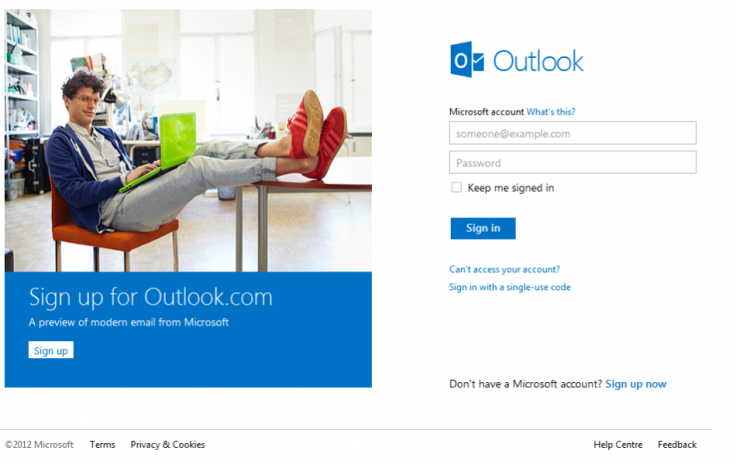 Dharmesh Mehta, a senior director for Outlook.com, said Microsoft had expected to take a year to reach 60 million users, and that Gmail had taken two years to reach that figure after it was launched, although that was back in 2004 when the web had significantly fewer users.
Reported by Bloomberg, Mehta added that a third of those 60 million were previously using Gmail, but have now switched to use Outlook.com as their primary email account.
Hotmail users can keep their email addresses as they are - as well as Live.com and MSN.com addressed too - but now they will be actively encouraged to use the new Outlook.com to access their inbox, thanks to an advertising campaign initiated by Microsoft this week, below.
"We've got over 150 million gigabytes of people's inboxes and we're not going to flip them all overnight," Mehta said. "It'll be gradual, but it will start just after the 19th [of February], we'll send people email communications to say it's coming and of course they can choose to upgrade on their own."
Microsoft hopes to switch all 300 million Hotmail users over to Outlook by the summer, and there are plans in place to launch an automatic upgrade for users who do not switch over themselves.
Looking ahead, David Law, director of product management for Outlook.com, said in a company blog post Microsoft will "kick off a large-scale marketing effort around the world to show that Outlook.com can get you going."
Law added that the service is ready to scale to one billion users, more than three times that who currently have Hotmail accounts. Gmail has 425 million users, as of June 2012, and Yahoo Mail has 281 million, as of December last year.
Launched in July 2012, Outlook.com can be accessed by all existing Microsoft email accounts, but operates as a standalone product, completely seperate to Hotmail and Windows Live.
Gone are the intrusive banner adverts across every email and instead Microsoft has held back, displaying no adverts at all in emails between you and people in your contacts list - although adverts will still be shown in emails from companies, newsletters and other types of less personal email. Microsoft claims a 60 percent reduction in adverts compared to Hotmail.
© Copyright IBTimes 2023. All rights reserved.