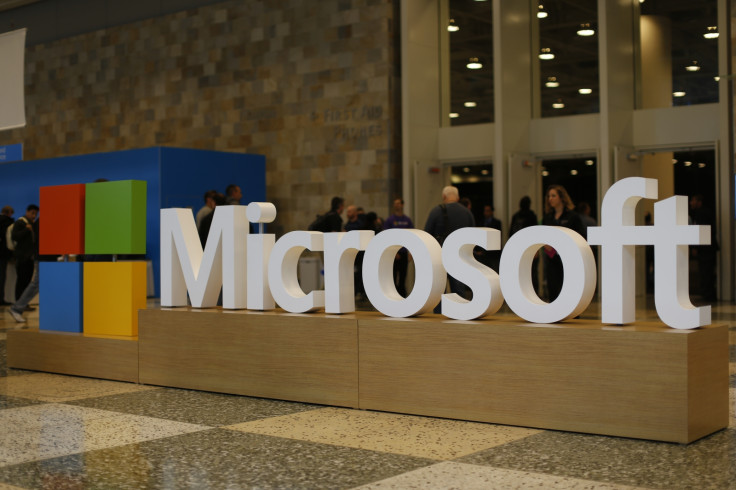 Tech giants Microsoft and Facebook are teaming up to build a massive underwater cable across the Atlantic to help speed up their global internet services. Dubbed 'Marea' — which means "tide" in Spanish — the cable will stretch across 6,000 km of ocean between Virginia in the US and Bilbao, Spain, the companies announced on 26 May.
The new cable will help lower costs and help meet the growing customer demand for high speed, reliable connections for both commercial and personal use, the companies said.
"In order to better serve our customers and provide the type of reliable and low-latency connectivity they deserve, we are continuing to invest in new and innovative ways to continuously upgrade both the Microsoft Cloud and the global Internet infrastructure," Frank Rey, Microsoft's director of global network acquisition said in a statement. "This marks an important new step in building the next generation infrastructure of the Internet."
Fast connectivity is a key priority for both companies with Microsoft manages a wide range of cloud services including Azure, Bing, Office 365 and Xbox Live, and Facebook catering to 1.65 billion monthly active users. The latter is also increasingly pushing for users across the globe to broadcast live video and engage with each other in virtual reality – both of which require significant amounts of bandwith.
"Facebook wants to make it possible for people to have deep connections and shared experiences with the people who matter to them most — anywhere in the world, and at any time," said Najam Ahmad, Vice President of Network Engineering at Facebook. "By creating a vendor-agnostic design with Microsoft and Telxius, we can choose the hardware and software that best serves the system and ultimately increase the pace of innovation. We want to do more of these projects in this manner — allowing us to move fast with more collaboration. We think this is how most subsea cable systems will be built in the future."
Featuring eight pairs of fibre optic strands, the subsea cable will provide an estimated 160 terabits per second of bandwidth, making it the highest capacity link across the Atlantic. The cable will also be the first to connect the United States to southern Europe, travelling from northern Virginia to Spain and then onward to network hubs in Europe, Africa, the Middle East and Asia.
While there are currently more than a dozen trans-Atlantic undersea cables snaking across the ocean floor between America and Europe, most of which are anchored in New York and New Jersey, the new route will be located south of the existing cable systems.
"Being physically separate from these other cables helps ensure more resilient and reliable connections for our customers in the United States, Europe, and beyond," Microsoft said.
The new cable system will be operated and managed by Spanish telecom provider Telefónica's new infrastructure company, Telxius, once finished. Construction is scheduled to begin in August 2016 with expected completion by October 2017.
Google has previously invested in two undersea cables stretching from the west coast of the US, another between the US and Brazil and a network of cables connecting parts of Asia.
The project is also another example of technology companies expanding their services into the infrastructure business. While Google continues to build its high-speed internet program, Fiber, Facebook is looking to bring internet access to remote regions in Africa. Meanwhile, ride-hailing company Uber continues to put pressure on traditional, regulated cab companies.