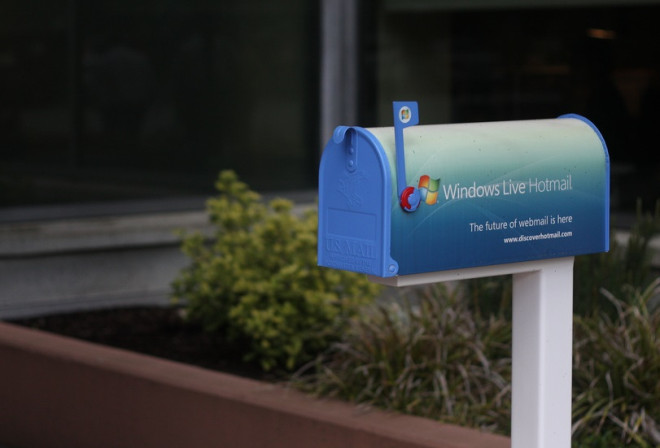 Microsoft has admitted to reading emails from the Hotmail inbox of a blogger while investigating a software leak, arguing that such practice is not illegal.
In 2012, it came to light that a blogger, widely believed to be the French blogger Canouna, had posted screenshots of the unreleased Windows 8 interface to his blog.
As part of the investigation to uncover the source of the leak, Microsoft accessed and searched through the Hotmail account of the blogger in an effort to identify the employee.
Information about the investigation was leaked to the Daily Dot by the Syrian Electronic Army (SEA), who had hacked into Microsoft's social media accounts in January.

Privacy Storm
Microsoft's terms of service mean that the viewing of the emails was technically legal, though it calls into question the liberties large firms are able to take with users' privacy
"Microsoft reserves the right to review materials posted to the Communication Services and to remove and materials in its sole discretion," Microsoft's terms of service state.
In a blog post relating to the snooping revelations, Microsoft defended its decision to look into the blogger's emails by arguing it did so in "exceptional circumstances" to protect the integrity of its products.
"In this case, we took extraordinary actions based on the specific circumstances," John Frank, deputy general counsel at Microsoft, wrote in the blogpost. "We received information that indicated an employee was providing stolen intellectual property.
"In order to protect our customers and the security and integrity of our products, we conducted an investigation over many months with law enforcement agencies in multiple countries."
No plans to stop snooping
While claiming to "understand the concerns" of its customers, Microsoft states that it will continue to search the emails of its customers if it deems the circumstances justify it.
However, the firm claims that in future it will be transparent about the type of searches conducted and the number of customer accounts affected.
"The privacy of our customers is incredibly important to us," Frank concludes. "That is why we are building on our current practices and adding to them to further strengthen our processes and increase transparency."