Microsoft has launched Outlook.com, an all-new webmail service that is not an update from Hotmail, but stands as a completely separate product, although an existing Hotmail or Windows Live account can be used to log in.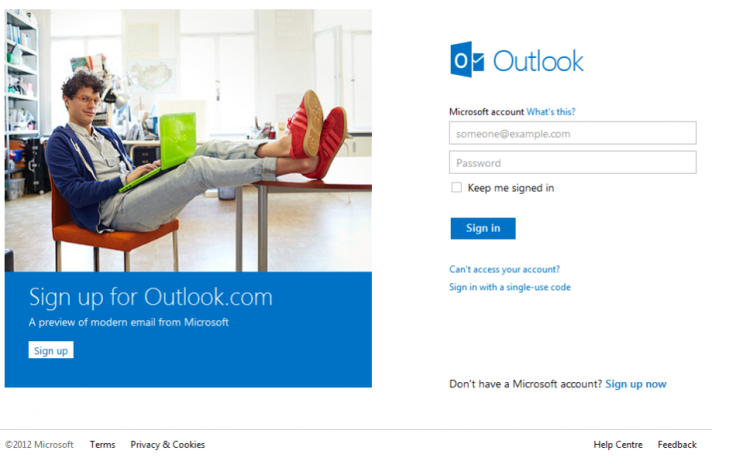 Gone are the intrusive banner adverts across every email and instead Microsoft has held back, displaying no adverts at all in emails between you and people in your contacts list - although adverts will still be shown in emails from companies, newsletters and other types of less personal email.
"We think the time is right to reimagine email," Microsoft's Chris Jones wrote in a blog post announcing the service. "So today, we're introducing a preview of Outlook.com. We realised that we needed to take a bold step, break from the past and build you a brand new service from the ground up."
The interface is much cleaner and fresher than the ageing Hotmail service, and there's social media integration with Facebook and Twitter, so you can, for example, access your Facebook friends list from within Outlook.com.
Contacts lists can also be imported to Outlook.com from Gmail and LinkedIn, so you can keep all of your contacts in one place - a place which has a clean and minimalist look not that far removed from Gmail, and certainly a vast improvement from Hotmail.
Although not available at launch, Skype integration is coming soon, so you can have video chats with friends from within the Outlook.com interface and without having to open the Skype application itself.
The new email client is designed to work seamlessly with Windows 8, so it shares the new operating system's user interface that is as easy to navigate with a keyboard and mouse as it is by touch.
The service will automatically populate itself with email, contacts and calendars from your Windows 8 computer - once they go on sale, of course.
Microsoft hopes to transfer all Hotmail users over to Outlook.com, but it hasn't suggested when this might be completed by, and if Hotmail is destined for the scrap heap once the migration is complete.
If they insist, Hotmail users can continue to use the old service, and they can use Outlook.com with their current Hotmail user name and email address if they wish to keep them.
Outlook.com is available to use today, and while it is still in the preview stage of development, there's no invitiation code system, so you can log in with your usual Microsoft details now.
The service offers "virtually" limitless storage and anyone creating a Microsoft account for the first time gets 7GB of SkyDrive storage for free.