The new iPad's high resolution Retina Display is one of the more striking features of Apple's latest gadget; so much has it been spoken about that it has driven sales in millions, within only a few days of the release.
While there are several challengers to Apple's position as one of the leading, if the not the leading, brand of must-have gadgets, one of them - Microsoft Corp. - has been working hard on its own forthcoming tablet.
The company's Original Equipment Manufacturers (OEM) are building screens capable of post-HD resolution for their next-gen tablet - the Windows 8, according to a report in The Verge.
This piece of information also surfaced in a blog post, under the head - "Building Windows 8" - which suggests the company is focusing on device diversity and pixel density.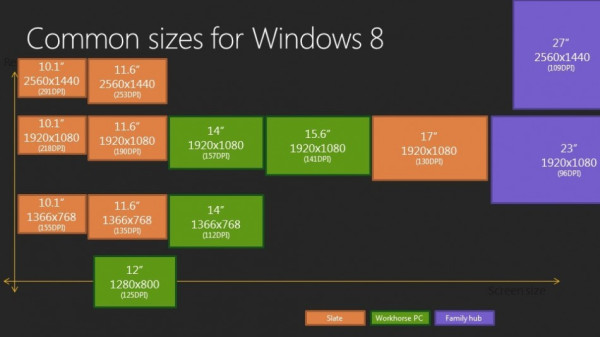 Furthermore, the post suggests Microsoft is trying to solve an issue with Dots per Inch (DPI) adjustment, with the help of Metro-style applications. However, the developers will concentrate on three pixel density "sweet spots" for scaling graphics and visuals within the apps.
Finally, the company is proposing three scale percentages - 100 percent, when no scaling is applied; 140 percent for HD tablets; and 180 percent for quad-XGA tablets.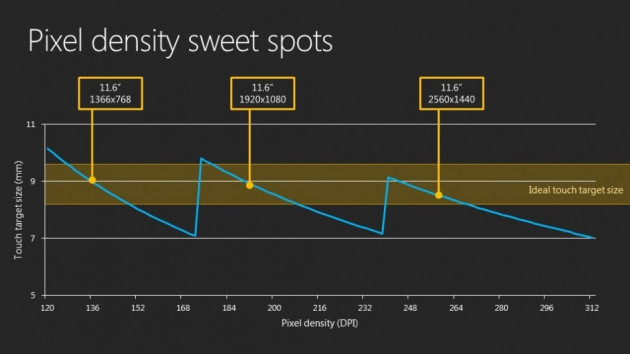 The report also indicates Microsoft is planning on apps that can work on different screens. Therefore, if the resolution is lower than 1366x768, Windows 8 users will not be able to take advantage. The width of the display, however, has reportedly been fixed at 320 pixels.