October is set to be a busy month for Microsoft, with the company announcing that the final version of Windows 8 will be shown off at a press event in New York on 25 October and going on sale the day after.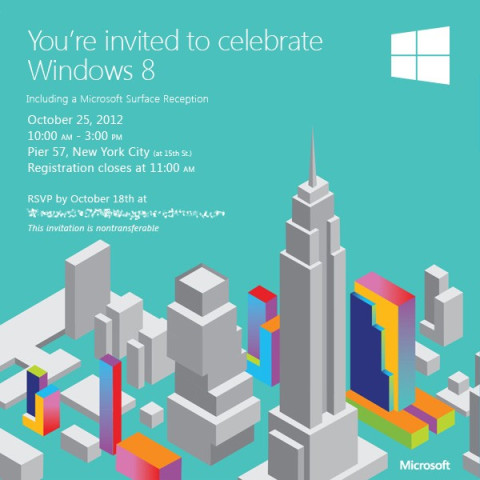 Microsoft's Surface tablet will also go on sale on the 26th in a move that will see the computer giant directly compete against Apple and Samsung in a sector that the two companies have had to themselves.
On its developer blog, Microsoft announced that the final version of Windows 8 will get updates to Mail, Maps, Photos and Bing, along with a bit of polish for Weather, Sports, Games, News, Travel, Video, Calendar, People, Messaging and SkyDrive - so basically the whole operating system is getting a final tidy up before going on sale.
The company said: "We are excited to get these updated apps out to all of the people who have been using Windows 8 so far, and to have them ready for the Windows 8 launch for people buying new PCs or upgrading their existing PCs."
The Redmond company has also invited journalists to the launch of its Windows Phone 8 operating system three days later on the 29th, where we hope more light will be shed on the software, which has so far been kept mostly under wraps.
Although we haven't yet seen much of the Windows Phone 8 software, Samsung, HTC and Nokia have all shown off their WP8 hardware, which we expect to go on sale across last October and early November.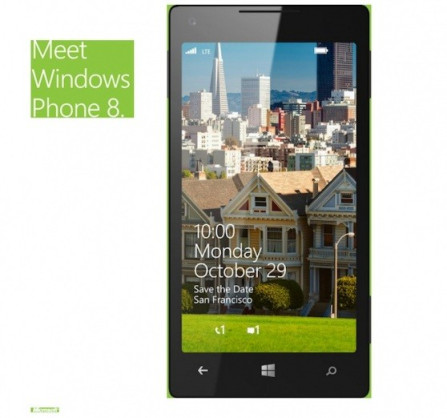 Windows 8 and Phone 8 share much of the same core code, so games and applications can be made to run on both systems easily, but only a few choice developers have been granted access to the Software Development Kit (SDK) in advance, angering others who will have to develop once WP8 becomes available to the public.