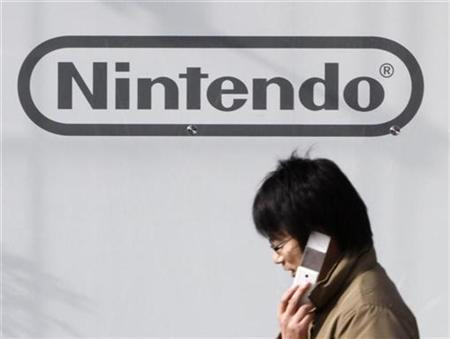 While Sony's PlayStation 3 and Xbox 360 consoles have posted strong performances, Nintendo's Wii and 3DS have continued to under-perform, leading to further speculation that the industry veteran may have to bow-out of the console market.
Sony
Despite suffering an overall loss, Sony's PlayStation 3 console managed to post a reasonable level of growth.
Sony reported selling 3.7 million PlayStation 3 consoles, marking a 0.2 million increase over the previous quarter.
Overcoming the looming arrival of the PlayStation Vita the company's existing PSP handheld posted a similar 0.2 million growth, with Sony recording 1.7 million units sold.
Alongside the gaming hardware's growth Sony posted mixed software sales. The company reported a growth in PS3 software sales shifting 37.4, up from 35.3 million, while recording a drop in PSP software sales from 5.6 million to 2.8 million.
Despite an overall positive performance by its gaming devices, Sony's quarter was not clear sailing. After posting a disappointing £219 million quarterly loss Sony Corp. was forced to slash its yearly forecast, predicting its fourth consecutive full-year net loss in a row.
Originally predicting a net gain, in its latest financial statement Sony Corp. slashed its forecast from a £481 million net profit, to a £721 million loss.
The company went on to cite the disruptions of its camera production during the recent Thai floods, losses incurred as a result of the soaring yen and poor Bravia TV and Vaio PC sales in the United States and Europe as key reasons for the loss.

Microsoft
Of the big-three games company's, Microsoft in particular boasted a strong growth in its Entertainment and Devices division -- the part of the company responsible for the Xbox 360.
In its last financial statement Microsoft confirmed that the Entertainment and Devices division had taken $1.96 billion (£1.2 billion) in revenue -- a nine per cent increase from its takings in the same period last year.
The growth in the company's Entertainment and Devices division was indicative of the company's overarching success in the quarter.
In its statement Microsoft announced a record-breaking quarter, taking in £10.8 billion in revenue marking a 7 per cent increase over the same period last year.
Nintendo
Of the big-three Nintendo undoubtedly suffered the worst quarter. Despite beating research firm Nikkei's pessimistic predictions, Nintendo revealed a large loss for the quarter ending 30 September, 2011. In its statement Nintendo posted a ¥70 billion (£576 million) loss.
The loss fell short of Nikkei's original ¥100 billion loss estimate, but was nevertheless higher than Nintendo's original ¥35 billion prediction.
As well as falling Wii and DS sales, according to the company's financial statement, the current strong state of Japan's Yen compared to ailing currencies worldwide accounted for at least ¥52.4 billion (£431 million) of the company's losses.
The uneven state of the external currencies reportedly caused the loss as a result of Nintendo's reliance on business in areas with shrinking economies or cheapening currencies. The discrepancy in currency value decreases the revenue taken in per-sale by Nintendo in the ailing territories, thus leading to the sizable ¥52.4 billion loss.
Despite this, ailing sales continued to play a major part in Nintendo's ongoing financial troubles. The company's net sales were just under target coming in at ¥215.7 billion (£1.7 billion) instead of the predicted ¥240 billion (£2 billion).
The Nintendo 3DS' continued inability to sell was also highlighted as a key factor in the company's poor performance.
According to Nintendo only 3.07 million 3DS units were sold during the quarter. Software sales were also somewhat low with the company reporting 8.13 units of software -- games -- sold during the quarter.
Nintendo's statement also confirmed that it had sold 3.35 million Wiis worldwide, with a further 36.45 million software units shifting alongside the console.
The sales led to a drop in Nintendo's predictions for its yearly net income from an estimated ¥20 billion (£165 million) profit to a ¥20 billion loss.
The news of yet another loss by Nintendo has in turn led to speculation that the company's Wii U may be its last console, with the company having placed all its resources in the next generation machine's research and development.