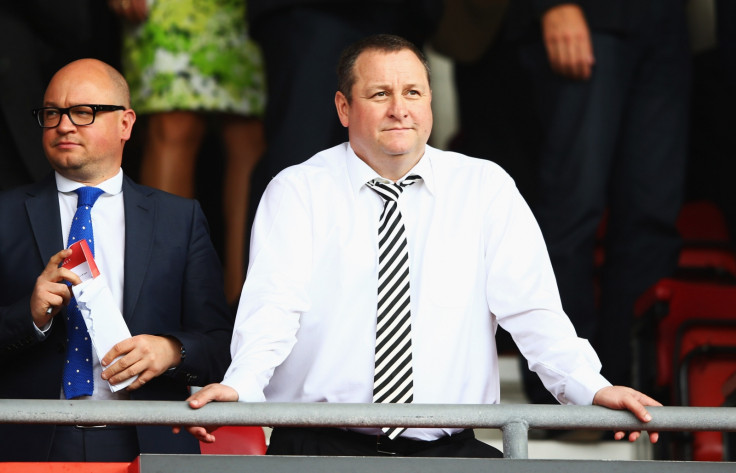 Mike Ashley, the owner of Newcastle United, is mulling the sale of a share in the club to a group of Chinese investors, according to reports.
The Daily Telegraph says Ashley is holding talks with a consortium of investors interested in buying Newcastle and that he has informed manager Rafael Benitez of the development.
The report adds the retail entrepreneur is willing to sell a share of the business as he does not believe anyone is ready to match his £400m ($506m) asking price to complete a full takeover.
Investors from China are understood to have first shown an interest in buying Newcastle last year when the Magpies were competing in the Championship. Buyer interest has strengthened after the club sealed promotion to the Premier League in May.
"There has been interest from China for a long time now," a source close to the talks told the Telegraph. "It has not got very far in the past, but neither has it gone away."
Benitez has been assured by the Newcastle hierarchy that the talks will not hinder his plans to strengthen the squad.
Ashley, who bought Newcastle in 2007, has previously insisted that he would not sell the Magpies unless the club won a major trophy or qualified for the Champions League.
"We are now definitely going to win something and, by the way, I shall not be selling until we do," he told Sky Sports in 2015.
"[I won't be selling] at any price. And by the way, when I say win something, if we ever get in a position of a Champions League place, that counts as winning something."
Newcastle finished the season as Championship winners to secure an immediate return to the Premier League after their relegation in the 2015/16 season.
Benitez spent over £50m on transfers last summer to assemble one of the most expensive Championship squads in history to aid the club's push for promotion.