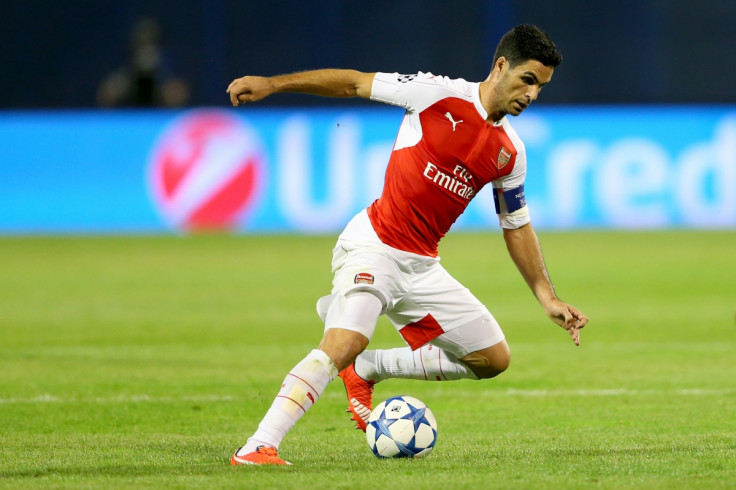 Mikel Arteta has claimed that it is going to be hard to move on from his time at Arsenal, but stated that he feels it is the right moment to leave the Emirates Stadium. Meanwhile, the Spaniard added that he is "99% sure" he will stop playing as he has different options to continue in something related with football, with reports linking him to a coaching role with Pep Guardiola at Manchester City.
The 34-year old became a crucial player for manager Arsene Wenger during his initial years at the club following his move from Everton in 2011. Yet, the captain has struggled to secure a regular place during the last two seasons, both because of injuries and the inclusion of Francis Coquelin as the first choice for the holding role.
Now he is out of contract at the end of this year's campaign, Arteta has decided to put an end to his Arsenal career after having made 150 appearances for the club, although he has refused to rule out a future return to north London.
"I love competing and I love this game. I wanted to decide when the time was to leave. I preferred to make that decision myself, and not the other away around," Arteta said to the club website.
"In my opinion, I'm leaving the best club in England. I'm very happy because the people and the manager have been unbelievable to me these last few weeks. They have left the doors open for me at this club. That means a lot."
Guardiola has reportedly made the Spaniard an offer to help him with a coaching role in his spell at Manchester City. Arteta said that is yet to make the decision about his future, although he admitted that the option to continue playing is almost off the agenda.
"I have to take some time. I'm 99% sure I will stop playing football," he said. "I have different options now to continue in relation to this magnificent sport. I need to sit down with my family and decide what is best for me and for football in general."
Wenger handed him an opportunity to wave goodbye to the Arsenal fans during the 4-0 victory over Aston Villa on Sunday (15 May) which saw the Gunners leapfrog Tottenham for the second position of the Premier League. Arteta was happy to end the season with a victory, but expressed his disappointment at having failed to win the title during his spell at the Emirates Stadium.
"It's a day I will never forget, I can only thank everyone for how you have all behaved with me and my family in those magnificent five years," Arteta said. "When you leave the club is when you see what you mean to people and how you feel about the club. My emotions and the way I feel about the people cannot be any better. I was very scared about this day because I'm 99% sure that was my last game as a professional footballer. I can't even talk. I feel very honoured to play for this club and captain this place. This club is class and once you are here you never forget it. It's going to be hard for me to move on, but I really enjoyed today."
"I think as the last day it is very special, and very good as I know how important it was for the fans to finish above Spurs. We are disappointed, because this group of players have the ability to win the Premier League. We have not managed to do it and I have to say sorry as captain, not to be able to lead this club to what we wanted. But at the same time, I know the guts of this club and people can be very honoured and grateful for what people do inside, because it can't get much better than that."