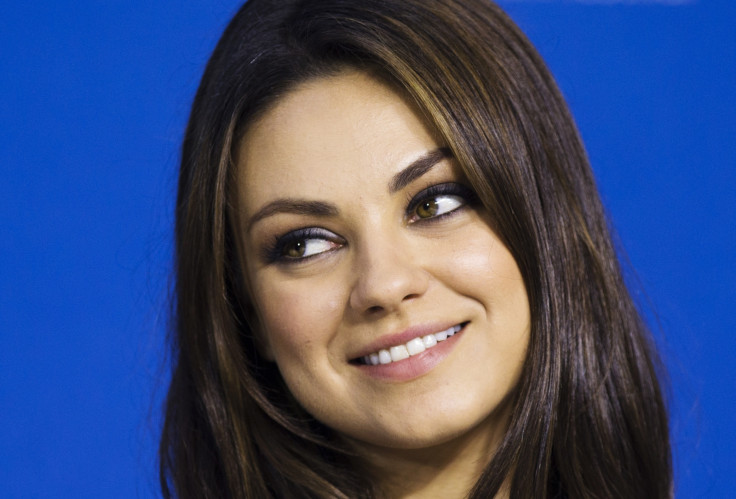 American actress Mila Kunis revealed that she lost her pregnancy weight by breastfeeding.
The 30-year-old Black Swan actress who gave birth to daughter Wyatt Isabelle Kutcher on 30 September, showed off her slim post baby look during an interview on The Late Late Show with Craig Ferguson in Los Angeles.
Ferguson complimented Kunis' trim figure, to which she replied: "Breastfeeding is a great work out."
The Friends with Benefits star also joked that fiancé Ashton Kutcher will be taking charge when Wyatt hits her teens.
"That's not my problem. That's daddy's problem!" she said.
Meanwhile, Kunis admitted that she is enjoying motherhood, and is having a good time with her little bundle of joy.
"I was able to take time off work, which was nice. I went home! That is my version of time off. I spent all my twenties travelling. It sounds crazy, but I did spend all my twenties travelling and it's the greatest experience ever.
"You get to see the world and you experience life and you meet people, but you don't have a home. When I decided to take time off, all I wanted to do was have the same bed to wake up in, a routine, a house—and it was great," she gushed.
"I think it's a luxury to be able to do that. I am able to be a stay-at-home mom with my kid, and I do find that nowadays people can't do that," Kunis added.
"Everyone has to have a job and you have to have a two-person household. So, I was able to take time off and actually raise my child, which I consider a blessing."