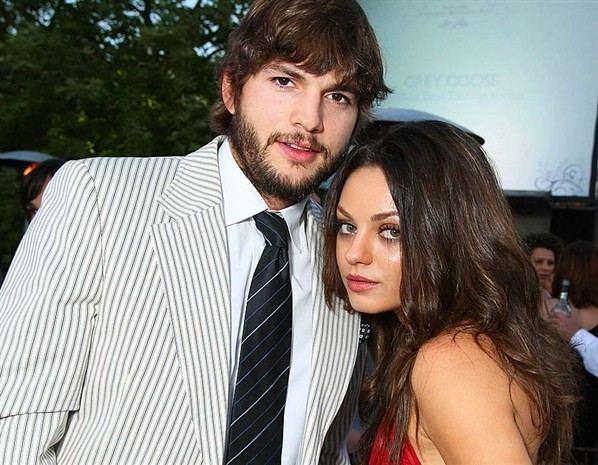 Hollywood stars Ashton Kutcher and Mila Kunis, who recently got engaged, are allegedly expecting twins.
According to a report from OK magazine, the pair who played characters Michael Kelso and Jackie Burkhart on hit sitcom That '70s Show, are going to welcome two babies.
"Ashton and Mila feel like they won the baby lottery," a friend of the couple told the publication. "It was a total shock for both of them, but they feel up for the challenge. It didn't seem like it was possible for them to fall any deeper in love, but the prospect of raising an insta-family together has solidified their commitment to each other."
Previously it was reported that the Black Swan actress has been taking pregnancy vitamins.
"Mila and Ashton have been trying for a baby for months" a source said. "She's gained 10 pounds and is taking pregnancy vitamins. The buzz is that she is looking like she could be carrying a baby."
However, Showbizspy reports that Kunis, who has been hired as the new face of Jim Bean, has no time to get pregnant at the moment.
"[Mila] is in the best part of her career and wants to work a little longer on those goals and dreams and then move onto fay," a source said. "[Mila] also has been named the new face of Jim Beam, so she will be meant to attend events and drink which is obviously a no no in the pregnancy department."