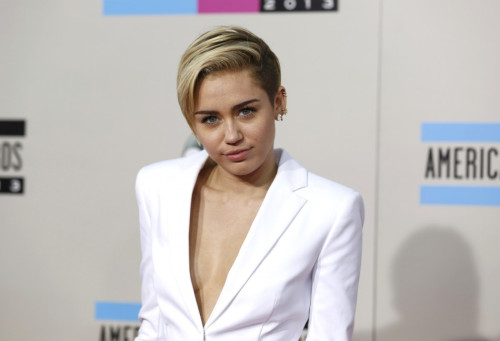 Miley Cyrus has launched into a Twitter rant after it was falsely reported that she blasted Beyonce.
The Bangerz singer, who has been a friend of the Queen Bey for many years, took serious offence at suggestions that she had slammed her on Twitter.
HollywoodLife.com reportedly ran an article claiming Cyrus had said Beyonce had been "out of the game" for too long and that the Wrecking Ball singer was ready to take over from her.
The article also incorrectly suggested that Cyrus claimed motherhood was responsible for the former Destiny's Child singer losing her professional edge and that Beyonce's curves did not compare next to hers.
Cyrus shot down the report saying: "'That quote people MADE UP about Beyonce just made me lol! Imagine if I said I got "the looks and the curves I'm just better!"
"Bahahahhaha. How are people allowed to make up s**t & then out quotes around it saying I said that s**t! WTF!!?! (sic)."
She later added: "Thank god I just woke up from this nightmare." don't worry. getting 2 the bottom of this s**t. making the liar retract the statement. U can cause ALOT of drama but NOT between me & B! (sic)."
The Twitter tirade comes at the end of a tumultuous year for Cyrus that included a broken engagement, a twerking sensation and a near nude video.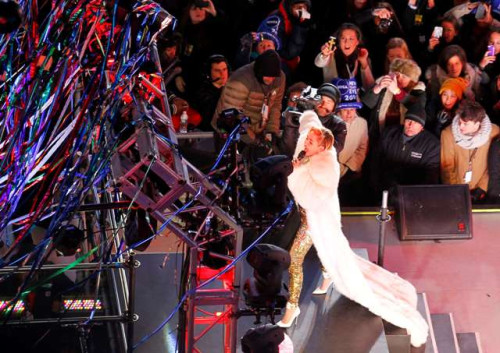 She rounded off 2013 on a professional high, performing for an audience of 1 billion people on Dick Clark's New Year's Rockin' Eve with Ryan Seacrest in Times Square.
Dressed conservatively, by her standards, in sparkly gold trousers, a matching crop top and a huge white fur coat with a long train, Cyrus said the freezing New York temperatures contributed to her wardrobe choice.
"This is the most clothes I've been in in 2013. Because of the cold weather and standards and practises, this is what we came up with."
The bold singer admitted to some nerves ahead of the performance. "I'm a little nervous tonight, I can't believe a billion people are going to watch this, this is a big moment for me."
Reflecting on the last year she said: "The biggest moment for me was the VMA's, it was the beginning of a chapter for me. I hope to have just another year just like this one."
Performing Get It Right and Wrecking Ball, Cyrus was comparatively sedate, only once attempting to lick Seacrest's face.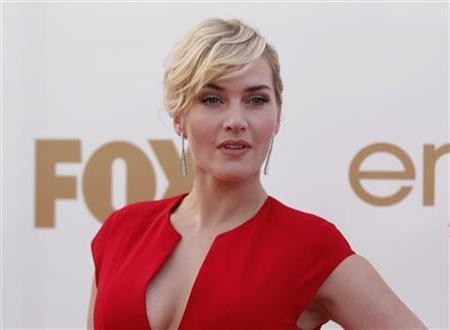 Meanwhile, actress Kate Winslet is the latest A-List star to voice her opinions about the young singer. "God, who's looking after these people and why does it seem like they're losing their way?'" she told Psychologies magazine.
"I mean, you think about someone like Miley Cyrus, and I said to my daughter the other day, 'I'm this close to opening my mouth about what's going on with that girl'. Who is actually saying, 'Stop for a second, what do you want, who are you?'"
Sinead O'Connor and Annie Lennox have both criticised Cyrus for her sexually provocative performances.
The former Hannah Montana star was most recently seen simulating masturbation in her video for the song "Adore You".