Miley Cyrus Sex Tape: Singer Denies Making Porn Debut in Smutty Video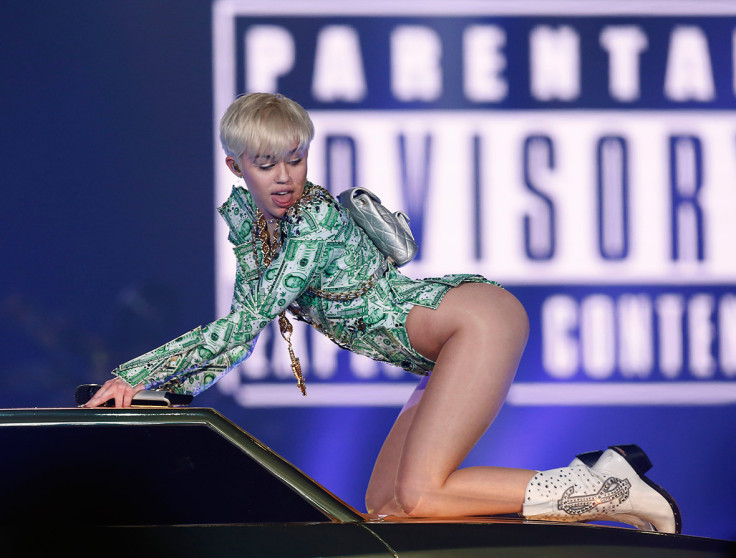 Miley Cyrus has denied rumours circulating on the internet that a sex tape featuring her could soon be leaked.
In a conversation with a fan on Twitter, the former Disney star insisted that it was "impossible" for that kind of footage to get into the wrong hands because she had never filmed herself having sex.
It all started after a fan by the name of Munera claimed to have the inside scoop about the Wrecking Ball singer's sexual exploits, in a detailed exposé on her tumblr page titled: "My 1 Year Of Being A Devoted Miley Cyrus Fan."
In the long essay she insisted that the iCloud accounts of Cyrus and her mother Tish had been hacked.
"One thing you may have heard of was themctimes [fansite] bragging about having her sextape. At first, I thought it was bulls**t. How could she possibly receive a sextape through an email?" she wrote in a post on her Tumblr page.
When Munera reached out to Cyrus to warn her, the pop star did not hesitate to respond to clarify the sex tape allegations.
"I already know someone has a "sex tape" it's impossible cuz I've never filmed myself f**king," a screen grab of her response read.
"And if there is one I was trapped and then I'm a victim".
She added: "And MC times ya da yada we know".
This is not the first time Cyrus, who is known for her raunchy onstage antics, has been involved in a sex tape scandal.
In April, she was unwittingly part of an internet scam orchestrated by cyber-criminals. The hoax claimed her new boyfriend had leaked a sex tape on the internet and encouraged users to take part in an online survey and give away vital information.
© Copyright IBTimes 2023. All rights reserved.