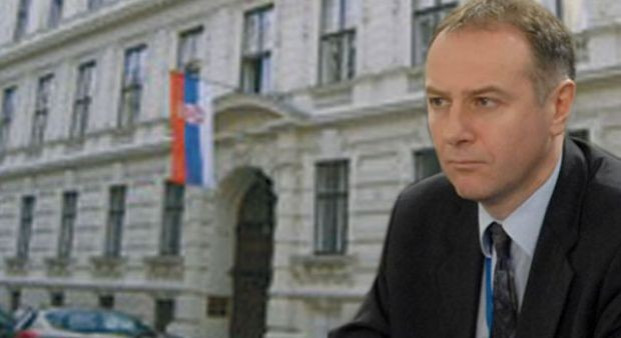 Serbian ambassador to Nato Branislav Milinkovic has committed suicide in Brussels by leaping to death from a parking garage platform, the country's ministry for foreign affairs said.
Belgrade media reported that Milinkovic, 52, jumped from the platform at Brussels airport in front of Serbian assistant foreign minister Zoran Vujic. He leaves a six-year-old son and a wife.
A diplomat said that the ambassador suddenly hurled from the 8 to 10-metre high platform while waiting with the Serbian delegation for foreign ministry officials due to hold talks with Nato officials.
Before being appointed ambassador to Nato, Milinkovic was in Vienna as ambassador of Serbia and Montenegro.
Serbia is not a member of the military alliance but has a mission in the headquarters complex.
"NATO's Secretary General Anders Fogh Rasmussen said he was deeply saddened by the tragic death of the Serbian ambassador," alliance spokeswoman Carmen Romero said. "Ambassador Branislav Milinkovic was a highly respected representative of his country and will be missed at NATO headquarters."