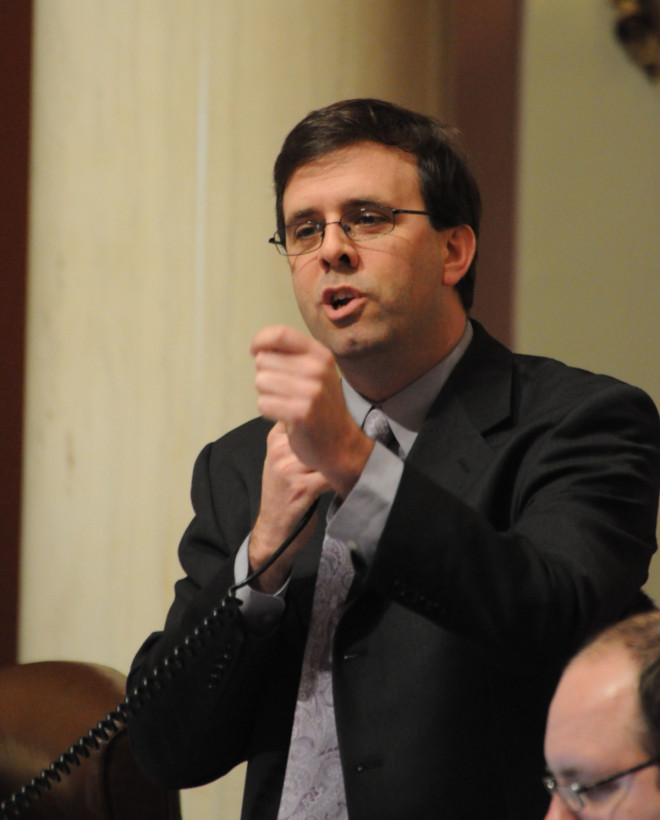 Minnesota State Representative Pat Garofalo's racist Twitter comment has sparked outcry.
Commenting on the state of the National Basketball Association, Garofalo said: "Let's be honest, 70% of teams in NBA could fold tomorrow + nobody would notice a difference w/ possible exception of increase in street crime."
Garofalo's tweet caused angry responses from hundreds of people who accused the politician of racism.
Not everybody disagreed with the politician, however. More than 1,000 people retweeted the comment.
Garofalo told Minnesota's television station KARE 11 he rejects that the criticism to NBA is "somehow racist".
"I was talking about the NBA's high arrest rate," he claimed.
"I really don't understand how being critical of a culture of pro athletes has anything to do with race," Garofalo said. "This is a behaviour that transcends the race of the athlete, and it seems to be a culture in all professional sports these days," Garofalo continued.
"The culture among many pro athletes that they are above the law is the problem, not people like me pointing that problem out," Garofalo told sport website Deadpsin's Tim Marchman.
According to the Star Tribune, Garofalo has a history of using social media to say things that cause an uproar, including a tweet last July describing Education Minnesota, a teachers' union, as a liberal hate group.
Garofalo was first elected in 2004 and has been re-elected every two years since then. He served as Chairman of the Education Finance Committee from 2011 to 2012.