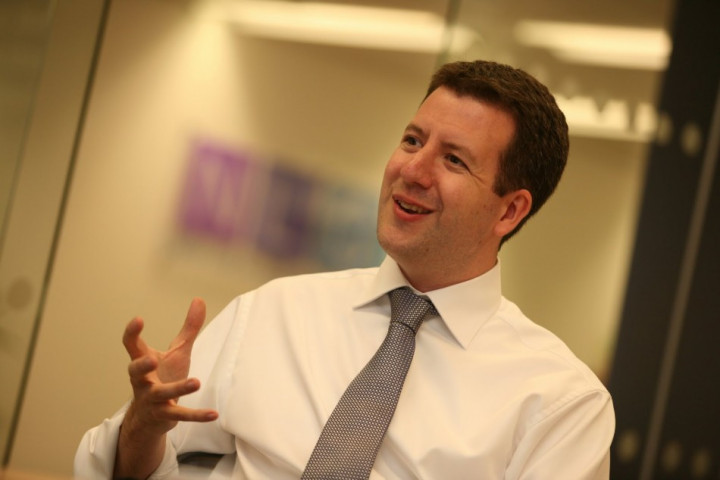 When the UK Financial Services Authority (FSA) banned HSBC, Barclays, Lloyds and RBS for mis-selling complex derivatives for small businesses, many of those in the industry breathed a sigh of relief that the regulator had finally addressed a growing problem in the sector.
However, since the publication of the 29 June FSA findings, the regulator struck a deal with the banks to conduct their own investigations into every one of the 28,000 cases of possible mis-selling.
Over the last few months, businesses, lawyers, industry experts and a number of independent business groups, such as Federation of Small Businesses (FSB) has voiced concerns that the FSA agreement has given the banks too much power because the banks, with an independent reviewer, are in charge of investigating each case, determine if a business has been mis-sold interest rate swap agreements and if so, also determine the level of compensation.
Meanwhile, businesses still need to make thousands of pounds worth of payments each month on the swap agreement, even if they have raised a dispute over being sold the product in the first place.
One critic of the FSA agreement with the banks includes Labour's Shadow Financial Secretary to the Treasury Chris Leslie and here he speaks exclusively to IBTimes UK.
Q: There have been a wide range of points raised by concerned businesses and independent bodies over the 29 June FSA findings and the subsequent agreement with the banks. What are you main concerns over the FSA agreement?
Leslie: At first, it was a very welcomed step that we the FSA published its findings over the banks failings in selling businesses these types of financial products. It also was pleasing to see that there was a prompt for the banks to address these failings and put a process in place to give compensation back to these businesses, where it was due.
However over the summer months, you got a sense that the expectations of transparency, compensation and swift redress for the businesses was not being fulfilled and that many of these small-to-medium enterprises (SME) felt like they were walking through treacle or not necessarily getting something as simple of what constitutes as a complex swap.
The danger of cynicism over the banks addressing each product sold investigation is growing rapidly and I believe the FSA should look at the agreement again from the small businesses' perspective because it has left a lot of people with a bitter taste in their mouths. Businesses are feeling they are not getting the fairness or transparency they deserve.
Q: Do you feel that businesses as a result are still suffering?
Leslie: To be clear, of course not every claim is going to qualify for compensation but there are too many cases of businesses feeling that they are hitting a wall when it comes to receiving a resolution that it this situation has become critical.
Companies need to stay solvent and the amounts they still have to pay on swap payments, even if they have raised a dispute could well push them over the edge and in turn the UK will see a loss of businesses and unemployment as a result.
We need clearer rules, better definitions that are not self-defined by the banks and the appeals process should also be independent from the banks.
Q: Clearly it seems that businesses are in a cyclical, critical situation, where without deadlines for the banks investigating each case against claims of mis-selling, only prolongs the amount of time a business can stay afloat because they are still having to make payments on these swaps. Do you feel that this is undoing a lot of years of governmental work to help stimulate the UK's SMEs and therefore bring the economy back into recovery?
Leslie: There's no doubt about it. If you look in a parallel circumstance, the PPI compensation payments is about the only stimulus people are getting back into their pockets!
Similarly, small firms feel aggrieved and want their money back and these disputes should be solved as soon as possible because there is great unease and mistrust swirling around the banking environment, especially after the Libor scandal and money laundering cases.
People are sceptical that banks are not being fair. Both being fair and the perception of being fair is important to create a better environment.
It may be expensive for the banks but unfortunately the mis-selling of derivatives to SMEs harks back to the old business model of banks trying to pull the 'wool over the eyes of ignorant customers,' and that has got to change and one of the ways to do that is for the banks to install a fully independent process.
Q: There has been talk that money the government pledges to banks for 'funding to lending' should be used, temporarily, as a fund to help businesses stay afloat by making the repayments on the swap agreements they are still locked into. Is this a feasible idea and what other plans would you put in place to help businesses survive, while they wait in limbo for a resolution?
Leslie: There are a number of us that have called for a moratorium, which would be a suspension of payments made by the business to the bank, if a dispute has been raised.
I am glad that the FSA did a swift investigation but the redress should be just as swift. It's not enough to recognise that there was wrongdoing, there should be redress and compensation on this wrongdoing as well.
The banks themselves have the resources to investigate a grievance and so if a customer raises a case, it should be perfectly rational to suspend payments or freeze the swap until the case has been resolved. It would also mean that it prevents anymore adverse suffering the businesses face and would not push those businesses over the precipice.
It would be in the banks interest, as well, to make sure they conduct a thoroughly independent process, as it would start rebuilding trust in the sector and with the customers.
Q: If Members of Parliament feel that over the next couple of months the FSA and bank agreement is still unsatisfactory, what can the government do to address this?
Leslie: Timeliness is absolutely critical because of many of the small businesses financial health at the moment. I think a lot of these companies that are claiming mis-selling were initially greatly relieved over the FSA findings but now without a deadline in the FSA agreement, they feel let down.
We need to start rebuilding confidence for these companies and that they will be getting a fair redress.
The government can press the FSA to relook at the agreement and I am amazed ministers have not done this more strongly already.
More and more businesses are falling by the way side and I don't understand why these points can't be made more forcefully. This is critical matter that effects public policy, the economy and real people.
I would say, get on with it.