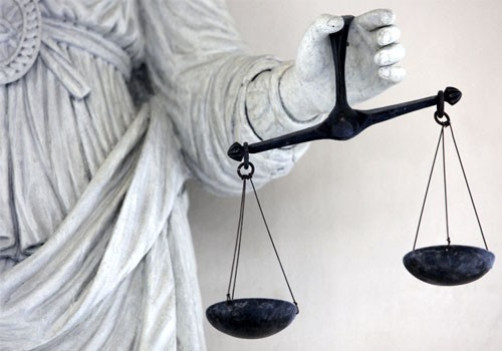 A survey has revealed that a bulk of British businesses, which were allegedly mis-sold complex interest rate derivatives, will be forced to enter litigation procedures over the next year as the deadline under Statute of Limitations act will come into effect for most companies.
According to a survey by an independent lobby group, Bully-Banks, the vast majority of interest rate swap agreements (IRSA) were sold in 2006, 2007 and 2008 meaning that those businesses which have this product will have either diminshed or no legal rights if they decide to either take the bank to court [Figure 1].
Exactly, 700 respondents polled in September 2013, via Bully Banks Website, completed the survey.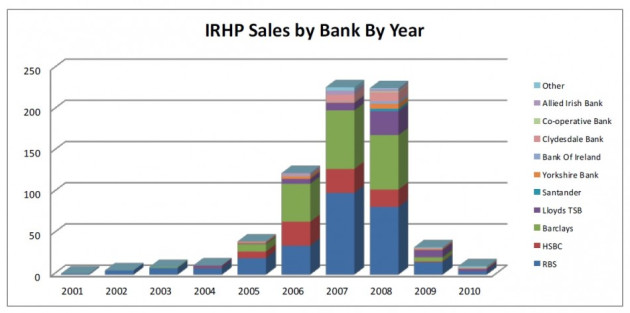 The Statute of Limitations Act means that companies or individuals planning to sue a bank via the courts over an allegedly mis-sold product only has six years from the sale or acknowledgement of potential wrongdoing to start the procedure.
Therefore businesses that own an IRSA from 2006 or 2007 will have no legal right to take a bank to court unless their litigator has filed a complaint already.
For businesses that have an IRSA dated from 2008, this will mean that they have until the exact month, next year, to file a lawsuit if they decide to either bypass the Financial Conduct Authority's (FCA) redress scheme or do it in tandem.
IRSAs are contracts between a bank and its customer where typically one side pays a floating, or variable, rate of interest and receives a fixed rate of interest payments in exchange.
Such contracts are used to hedge against extreme movements in market interest rates over a given period. Companies that saw the value of these products move against them as rates fell during the recession now owe banks crippling sums of money in interest payments each year.
Companies are under no obligation to take legal action against the banks if they are part of the review but since there is no appeals process under the FCA scheme some experts have said that this causes concern for firms.
Banks mis-selling derivatives to Britain's small-to-medium enterprises has already cost the economy £1.7bn in lost revenues to the Treasury, as well as, 400,000 jobs.
Lack of Redress Leads to Litigation?
At the end of January this year, the FCA unveiled its findings from a pilot scheme that examined the sale of 173 IRSAs to British firms found that at least 90% of those did not comply with at least one or more regulatory requirements.
While some 40,000 IRSAs sold to UK businesses are said to be eligible for review, the pilot scheme was aimed at assessing a select number of cases in order to test the range of disputes and assess the scale of redress owed to customers who were mis-sold these complex derivatives.
According to the Bully-Banks survey, only 28 people out of a total 700 respondents have received a review result [Figure 2].
Over the past year, IBTimes UK has revealed that UK businesses are flooding lawyers and dispute consultancies in order to bypass the agreement they had with the FCA by launching legal proceedings.