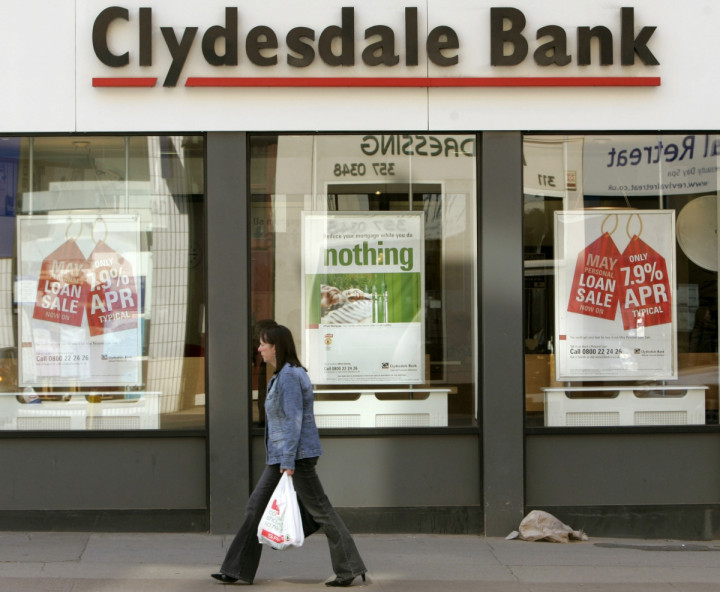 National Australia Bank is aiming to chop its Clydesdale and Yorkshire Bank operations off its books and hive it off onto the London stock market after the UK units' raft of costly problems weighed heavily on the parent company's balance sheet.
NAB bosses revealed that net profit fell 1.1% to A$5.3bn (£3bn, €3.8bn, $4.8bn) mainly due to Clydesdale and Yorkshire Bank operations footing the bill for paying back victims of complex derivative and payment protection mis-selling.
"We have an intention to exit the UK. What we are signalling is that's our intent, it is an absolute priority," said Andrew Thorburn CEO at NAB.
"While our Australia and New Zealand franchises are in good shape, it is disappointing to record a full year result that includes $1.5bn after tax in UK conduct provisions and other impairments.
"Our clear focus is on our Australian and New Zealand franchises. In relation to exiting UK banking, this means we are now examining a broader range of options including those provided by public markets."
NAB bought Scotland-based Clydesdale Bank in 1987 and Yorkshire Bank in 1990.
PPI was originally designed to provide loan repayment cover, should the customer fall ill, lose their job or have an accident.
However, millions of customers have submitted complaints stating that they never wanted or needed the policy in the first place.
Banks have so far set aside £22bn to deal with the scandal.
In September, Clydesdale revealed that PPI mis-selling would cost it £420m. This is a £75m increase from its announcement in August 2014.
It also confirmed that the mis-selling of loans that with embedded complex derivatives would cost the group £250m in redress for customers.