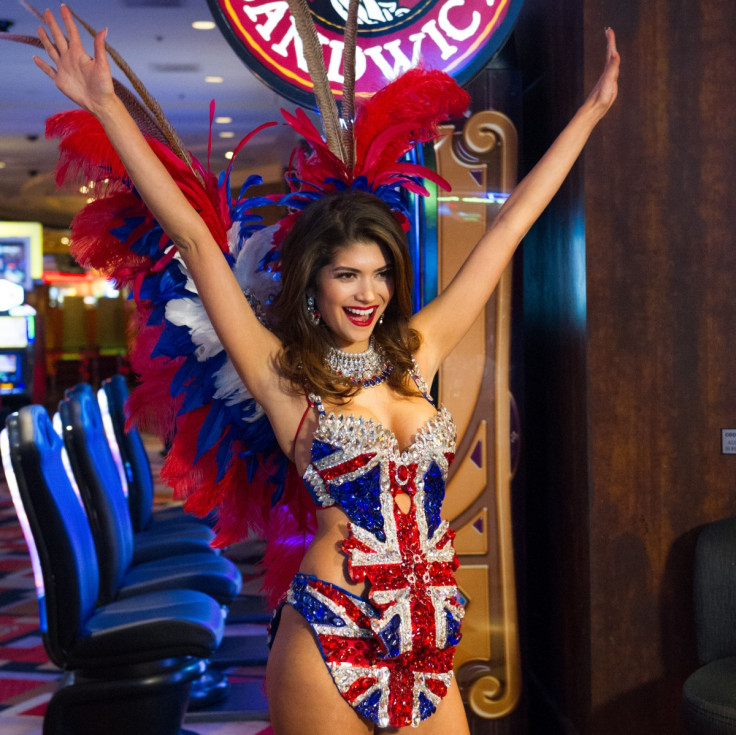 The 2015 Miss Universe contestants have revealed their national costumes during a filming event of the 64th annual pageant. Competing in national costumes is one of the categories of the pageant.
The contestants will walk the stage wearing their national costumes during the final show that is scheduled to be held at Planet Hollywood Resort in Las Vegas on 20 December. A total of 80 contestants will represent their countries during the finale.
National outfits showcased during the pre-taping event included the angelic white dress with wings worn by the contestant from Denmark, an all-feather dress of Miss Universe Panama, and a costume similar to those seen at the annual samba parade worn by Miss Argentina, among others.
The national costume of Nena France, Miss Universe Great Britain 2015, looked somewhat like a one-piece swimming costume with the national flag's design printed onto it. Nena's costume featured bejewelled details all over. The 25-year-old model from London will represent Britain in the finale as she competes for the DIC crown.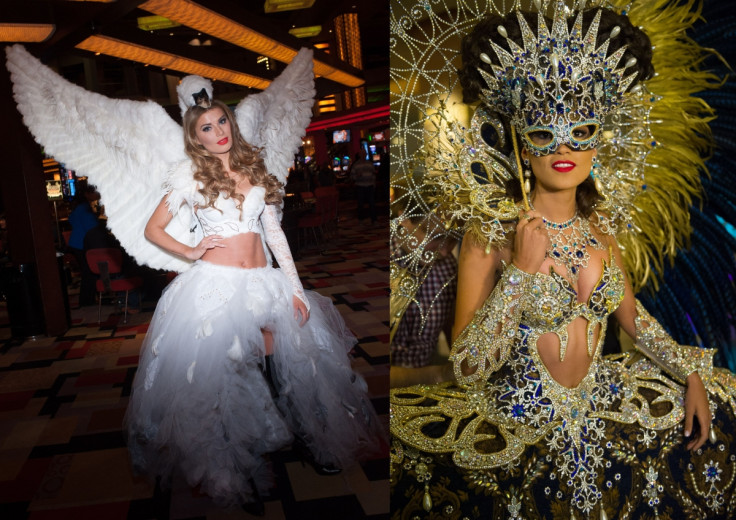 Besides showing off their national costumes, the contestants have also taken part in photo shoots revealing their evening gowns and swimwear by the Italian lingerie brand, Yamamay. Contestants will be judged in three rounds of competition, including swimsuit round, evening gown and the question-and-answer session, in the finale. One winner will be crowned Miss Universe 2015 by the reigning queen Paulina Vega of Colombia.
The 2015 Miss Universe competition will be aired live at 7pm ET (12 midnight BST) on Fox.