Mis-Selling Derivatives Bully-Banks Q&A: 'Banks Delivering Redress at a Snail's Pace' [VIDEO]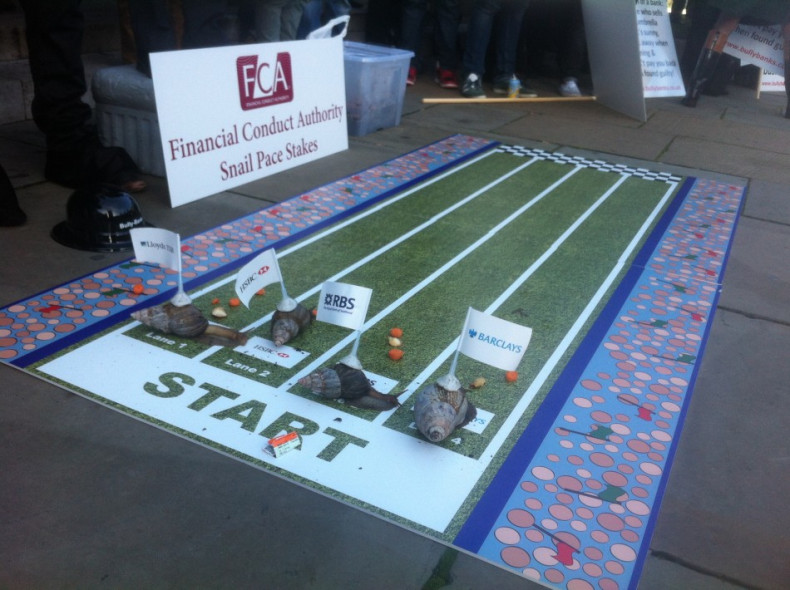 Banks mis-selling derivatives to Britain's small-to-medium enterprises has cost the economy £1.7bn in lost revenues to the Treasury, as well as, 400,000 jobs.
According to a study by influential lobby group Bully-Banks, the banks which have been found to have mis-sold interest rate swap agreements (IRSAs) have had such a detrimental impact on the SME community that it has led to nearly half a billion in job losses around the UK.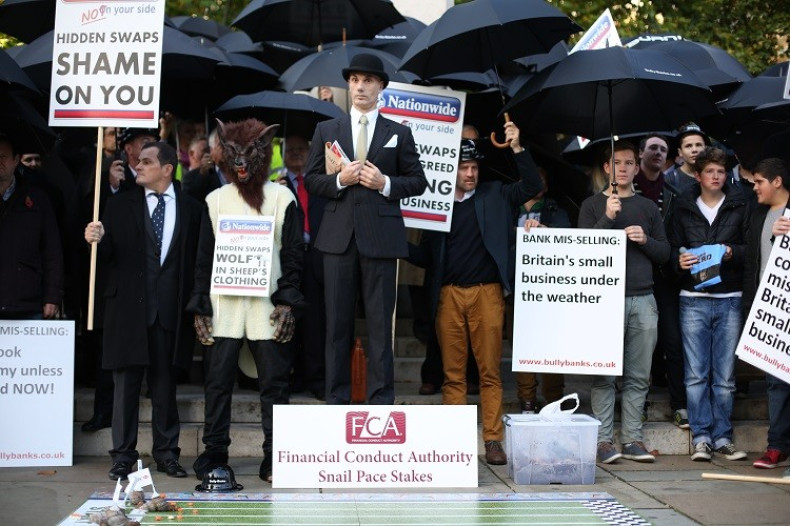 The report revealed that the typical SME member of the lobby group has laid-off more than five employees as a result of the scandal. Nearly seven out of ten SME members would have created a further 12 jobs each had they not been burdened with the extra costs of their IRSA.
Speaking to IBTimes TV, Bully-Banks' founder Jeremy Roe revealed how the lack of redress and deluge of problems arising from the Financial Conduct Authority review with the banks has led the lobby group to protest in front of the Houses of Parliament to urge the Treasury and the regulator to make the banks pay proper and prompt redress to small businesses mis-sold IRSAs.
Roe says there are also a number of key concerns that need to be addressed.
For the full interview, check out IBTimes TV or the video on the top right hand side of this page.
Related Articles:
FCA's Martin Wheatley to Slam Banks for 'Inadequate' Speed of Mis-Selling Derivatives Redress
Mis-Selling Derivatives: Barclays Unveils Financial Distress and Redress Options
Mis-Selling Derivatives: RBS Installs Blanket Redress Payment System Before Consequential Losses
Mis-Selling Derivatives: Lloyds Pledges Redress Payments Before Consequential Losses
Mis-Selling Derivatives: HSBC Installs Two-Step System to Deliver Victims' Redress