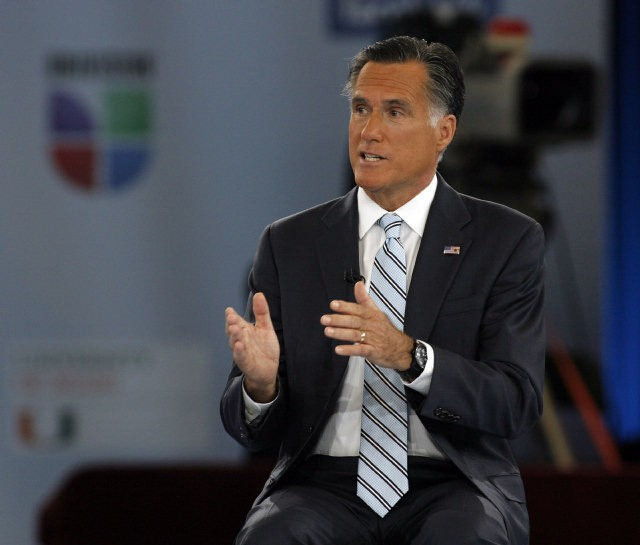 US Republican presidential hopeful Mitt Romney has been accused of dying his face brown in a clumsy effort to attract Hispanic sympathy during an appearance on Spanish-language broadcast Univision.
Romney, who reportedly has 40 percent less Latin voters than Obama, was recently involved in scandal after being caught claiming that "47 percent of people will vote for Obama no matter what" because "they believe that they are entitle to health care, to food, to housing" in a secretly recorded speech.
In the same footage, the Republican candidate said that "it would be helpful to be Latino".
In the latest pictures, Romney appears to have gone "brownface" to please Hispanic voters. Bloggers wondered whether it was a sort of self-tanner accident or a deliberate attempt.
"Self-tanner 'accident'? Makeup lady needs firing? Or did John Boehner take him tanning for a little pick-me-up? He has been having a very hard week," said Wonkette.
In the secret tape, the former Massachusetts governor claimed that peace in the Middle East is "almost unthinkable to accomplish" and a Palestinian state is not possible.
"I look at the Palestinians not wanting to see peace anyway, for political purposes, committed to the destruction and elimination of Israel, and these thorny issues, and I say there's just no way," he said, without making any distinctions among Palestinians.