Rap legend Eminem will return to the Reading & Leeds Festival for a third year and while fans are thrilled, others have criticised the overall line-up. The Lose Yourself hitmaker is the final headliner to be announced joining Kasabian and Muse on the bill.
The 44-year-old rapper will headline Reading's main stage at Richfield Avenue on Saturday 26 August before closing Leeds Festival on Sunday 27 August at Bramham Park. It will be the third time Eminem has fronted the August Bank Holiday bonanza following memorable appearances in 2001 and 2013. Tickets are on sale from 24 February and are available to purchase from Ticketmaster.
Confirming Eminem's headline slot, Reading & Leeds organiser Melvin Benn said: "Eminem returning to Reading and Leeds is beyond exciting. His 2013 headline performance was incredible and I can't wait to have him back. In addition to our third and final headliner – joining Kasabian and Muse – we've announced over 70 additional acts to this year's line-up – it's looking stronger than eve."
Eminem's addition to the line-up has been met mostly with a warm response from fans, with one tweeting: "Eminem headlining at reading and Leeds fest has made my life," while another said: "My mother just woke me up to tell me Eminem is in reading. Never been so happy in my life."
Others were more disappointed in the line-up, with one critic stating: "Apart from Eminem and fat boy slim I couldn't think of a worse line up , muse and Kasabian ffs reading and Leeds #readingfestival yawn." One other scathingly wrote: "Reading and Leeds looks so bad. I've literally lost my faith in the music industry."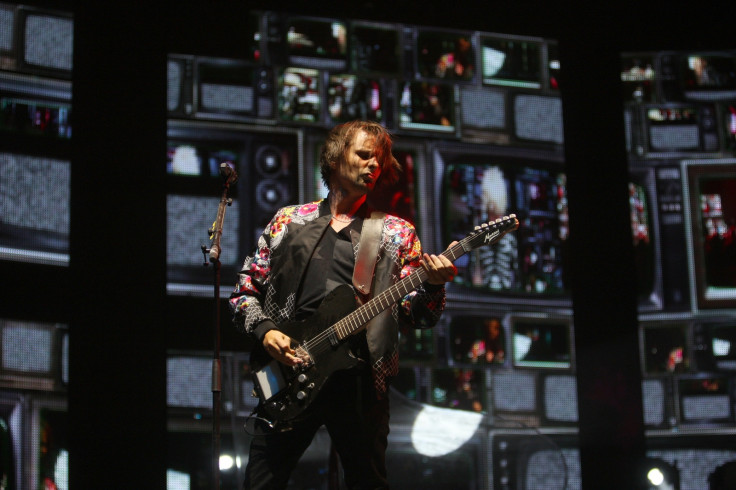 A host of other acts have also been added to the line-up, including: Blossoms, Charli XCX, Katy B, Angel, Haim, Flatbush Zombies, Lethal Bizzle, The Pretty Reckless, You Me At Six, Mic Righteous, Shy FX, Giggs, High Contrast and Halsey. Attention has also been drawn to the male-dominated schedule with only 17 of the confirmed acts so far female performers.