MMA fighter Conor McGregor will take on Floyd Mayweather only if boxer can come up with $100m
If the fight is scheduled, Mayweather says that it would take place under boxing rules.
Mixed Martial Arts (MMA) superstar Conor McGregor has reopened his debate with Floyd Mayweather and claimed that he would be willing to fight the boxer only if the latter could come up with $100m (£77m) as prize money.
Earlier this year, rumours were afloat that Mayweather and McGregor could be involved in a superfight and both fighters seemed keen on it, the bout never materialised. The American, who has retired from boxing, had confirmed that he would comeback from retirement only to fight McGregor.
The Irishman, who is currently training for his rematch with Nate Diaz at UFC 202 on 20 August said that he would only take up the offer if Mayweather could come up with the prize money.
"Yeah, of course. Right now I have Floyd running around the Showtime offices gathering my money. That's what he's doing. He's running around the Showtime offices, begging for those executives to come up with $100 million cash for me to fight me. So as soon as he gets my money, we can fight," McGregor said, as quoted by MMAFighting.
If the fight is scheduled, the 39-year-old boxer claimed that it would take place under boxing rules. While McGregor has no problems with that, he felt that he is the only fighter at present, who is willing to take such risks.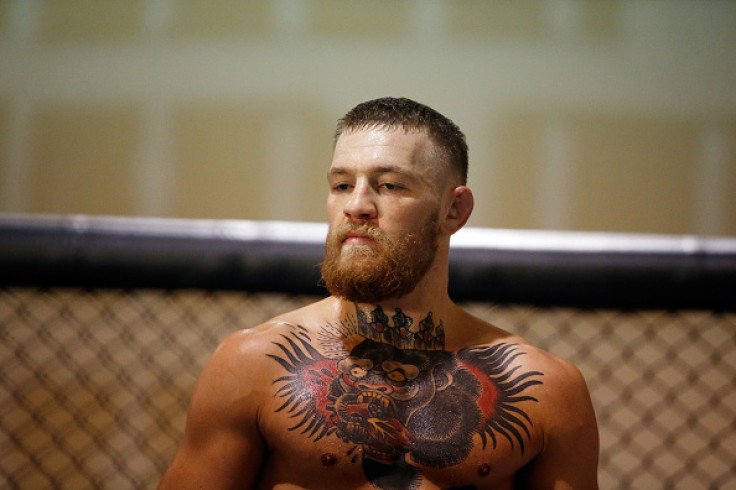 "If you want to fight me, we can fight. If you need a specific rule set to protect you from a true fight, that's no problem. Just make sure the money is there. As long as that money is there, then we can fight under your safety net of rules. But me, I don't need rules. I am the f*****g rules", the superstar added.
McGregor has been training at a Las Vegas camp for six weeks and is looking for revenge against Diaz who was responsible for inflicting the first loss on the Irishman in his Ultimate Fighting Championship career.
© Copyright IBTimes 2023. All rights reserved.