Floyd Mayweather vs Conor McGregor: Fight will 'absolutely' happen says unbeaten American boxer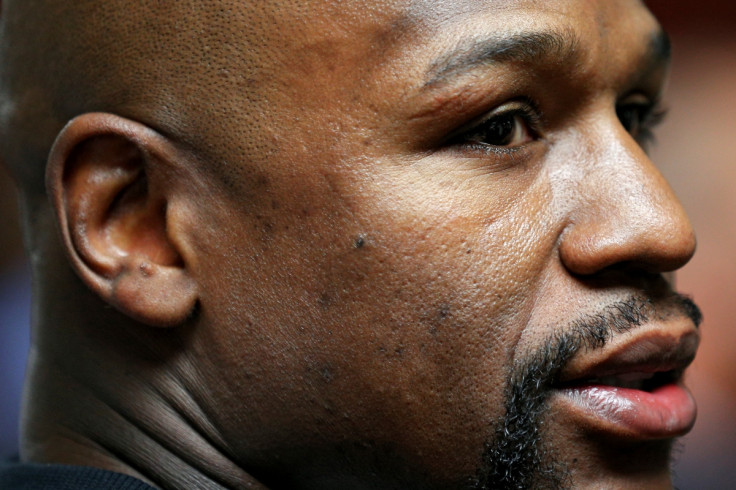 Floyd Mayweather Jr has reignited the possibility of a fantasy fight with Ultimate Fighting Championship superstar Conor McGregor after claiming that talk of the pair squaring off is "not a rumour". The retired American boxer had initially claimed speculation that a meeting with the Irish mixed martial arts (MMA) competitor was on the cards had been started by himself, but it could now become a reality.
McGregor is the biggest name in UFC but his future with the franchise is uncertain after he was withdrawn from his next scheduled event in July against Nate Diaz after failing to fulfil media duties. Mayweather, meanwhile, has been retired from boxing since September 2015, after beating Andre Berto to take his unbeaten record to 49-0.
The 39-year-old has raised the possibility of returning to the sport in order to become the first boxer to reach 50 fights with a 100% record, though it is uncertain whether a meeting with McGregor – who boxed as a youngster before turning his attention to MMA – would be recognised by world boxing officials. Mayweather has nevertheless claimed that discussions are ongoing but details such as the purse split and venue have not been decided.
"It's really not a rumour. The fight may happen. We really don't know, as of right now," he told Showtime. "But do I think the fight will happen? Absolutely. We're the A-side, of course. It has to be a boxing match, because most fights that Conor McGregor won inside the Octagon, he was a stand-up guy.
"So I'm pretty sure it's going to be a tough fight for me. We really don't know as of right now, but there's been a lot of talk, and hopefully we can make the fight happen. He is no push over. One thing about Conor McGregor, he is no pushover. He fell short in his last bout but a true champion can always bounce back. That is a guy I cannot overlook. We haven't picked a venue, we haven't talked about money yet. I'm going to get $100m of course. Every time I go inside that squared circle that is my number, it is $100m or better."
Mayweather and McGregor face numerous obstacles if they agree to a fight. The rules of the match, the weight class, purse split and venue are all potentially major stumbling blocks. Perhaps the greatest challenge is attaining a licence and approval from one of the four world boxing governing bodies for a bout which could see a veteran boxer take on a rookie fighter – albeit with a strong MMA pedigree.
© Copyright IBTimes 2023. All rights reserved.