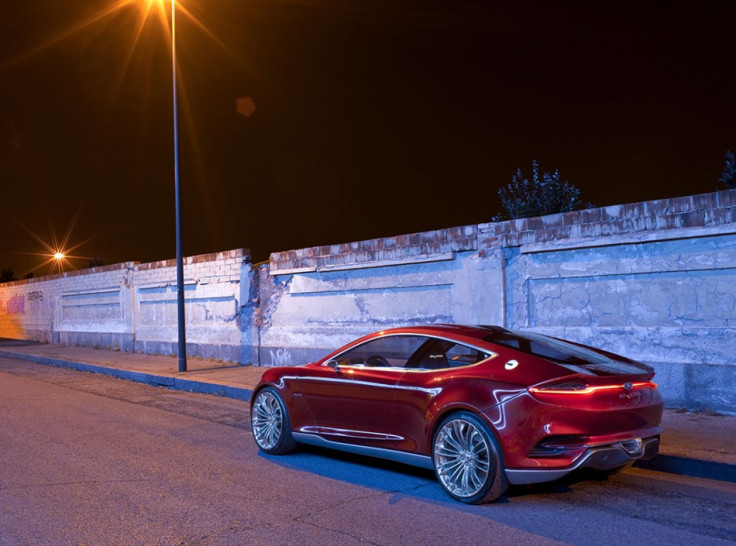 Ford's latest vehicle Evos, launched this week at Frankfurt Motor Show in Germany, is not just a driving vehicle. The vehicle has connectivity with the cloud as well.
The Ford's Evos enables drivers to have information about driver's work schedule, suggesting routes during jam-packed traffic, accident warning signs ahead, weather conditions, and adjusting and handling suspension to go well with the road conditions. It is one of the first from the Ford stable to allow storing and retrieving the data from Internet.
Ford Evos Concept is built around seamless connectivity between the vehicle and the driver's 'personal cloud' of information that offers driver interaction, said the company in its brochure on the concept car.
The cloud computing abilities are already employed by Facebook, Google and Flickr in order to store pictures, documents and messages on the internet. In addition, the vehicle can automatically play the same news show or music that was just streaming at home.
It can also fix the cooling or heating in the interiors to a perfect temperature before the driver gets in. Also, it can shut the garage door and turn off the lights automatically as it pulls away.
"Ford Evos Concept introduces a new design direction for Ford, as the momentum of the company's global product plan continues to build," said the company in a statement.
The vehicle can also provide safety measures for drivers. It can monitor the heart rate of the driver, asses the air quality report from clouds to recommend a healthier route to the destination.
Director of Electrical and Electronics at Ford Research Innovation Jim Buczkowski said some of these functions "can be performed by a self-reliant computer under the dashboard," and developing an internet car helps in reducing the cost of design.
The company can depend on industry standards, like those for Wi-Fi and Bluetooth, which are already available for Internet-enabled devices. Perhaps, it also allows for driving-centered smartphone apps which intermingle with the car. They will be able to interact with each other, as more cars come online, even if they are not manufactured by the same company.
Cloud connectivity provides scope to improve performance and competency by choosing the finest combination of power train modes for any specified journey.
With a four-door fastback design, Ford Evos Concept combines a striking new profile. The concept's distinctive exterior and interior reveal the design language for the next generation of global Ford products, claims the company.