Mozilla has previewed the first commercial build of its Firefox operating system for smartphones ahead of Mobile World Congress.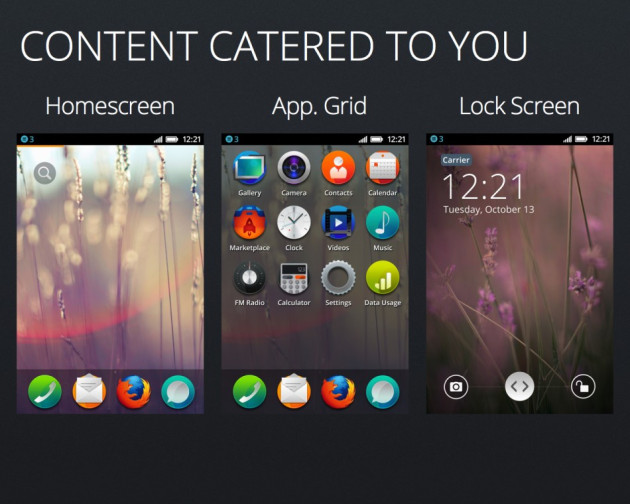 At a press conference held on 24 February, the day before MWC opened in Barcelona, Mozilla demonstrated the new HTML 5-based Firefox OS and unveiled 17 mobile operators from around the world which have agreed to sell smartphones using Firefox.
América Móvil, China Unicom, Deutsche Telekom and Telefónica will all distribute Firebox-based smartphones when the operating system launches on low-end devices in Brazil, Hungary Colombia, Hungary, Poland, Montenegro, Mexia, Serbia, Spain and Venezuela later in 2013.
Devices using Firefox OS will include Alcatel's One Touch Pop smartphones as well as handsets from LG, ZTE and Huawei. The operating system will feature on cheaper, entry-level devices which are popular in emerging markets such as South America, Asia and the Middle-East.
The Firefox OS is similar in appearance to Android and iOS operating systems, with horizontal rows of icons and space for four "favourite" apps on the bottom of the screen. Firefox also includes a search function, similar to that on iOS, which is opened by swiping the screen to the left.
Though it will not feature any apps built specifically for Firefox on launch, Firefox OS will include Firefox Marketplace which gives users easy access to "thousands" of web-based apps, similar to how the original iPhone operated in 2007. HTML 5 versions of popular apps like AccuWeather, Cut the Rope and Facebook have all been confirmed by Mozilla.
"Firefox OS brings the freedom and unbounded innovation of the open Web to mobile users everywhere," said Mozilla CEO Gary Kovacs. "With the support of our vibrant community and dedicated partners, our goal is to level the playing field and usher in an explosion of content and services that will meet the diverse needs of the next two billion people online."
Looking to the future, Firefox and ZTE said in Barcelona that if there is demand for a high-end device running the OS, then such a handset will be made.