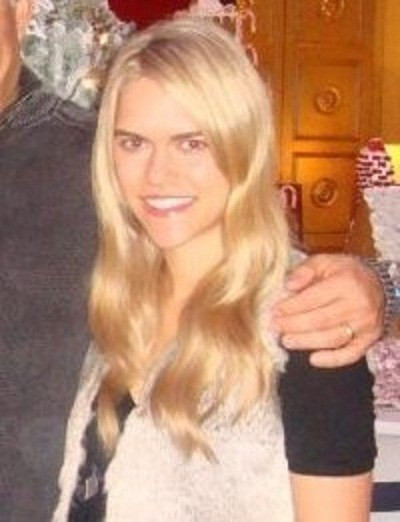 Model and fashion Blogger Lauren Scruggs has taken her first steps towards recovery following the plane propeller accident that left her with horrific injuries and almost killed her.
The 23-year-old stylist who was left with severe wounds to her face and shoulder and had to have her hand amputated when she accidentally walked into a spinning airplane propeller on Saturday evening, is walking again just days after the accident.
According to the Caring Bridge weblog set up in her honour, she has now marked another milestone on her road to recovery after she uttered her first words on Monday.
A spokesperson for the posted an update on the site on Wednesday which reads: "Lauren walks! This morning ... the physical therapist assisted Lauren in walking for the first time."
"Once she got halfway there, she said, '30.' Not sure what she meant, [her family] asked her what that means, she replied, 'Steps!' What a praise, she was counting every step that she took!"
Scruggs, who worked as a stylist on US show Gossip Girl, was injured as she climbed out of the two-seater plane at Aero County Airport in McKinney, Texas after returning from a flight to watch Christmas lights across the state.
She was rushed to the Parkland hospital after the propeller blades sliced the left side of her face and shoulder and severed her left hand. She had to undergo multiple surgeries to reconstruct her face and shoulder and amputate her hand after the tragic accident.
Although she is making good progress her family are know that it will be a long time before she fully recovers from the accident and fully accepts her life-changing injuries.
The Caring Bridge blog update adds: "The left eye is still non-responsive, the doctors will continue monitoring it for the next few days. Also, please pray her Lauren as she begins to learn the extent of her injuries and continue to pray away all infections."