Modi Plans Vibrant India Global Investors' Summit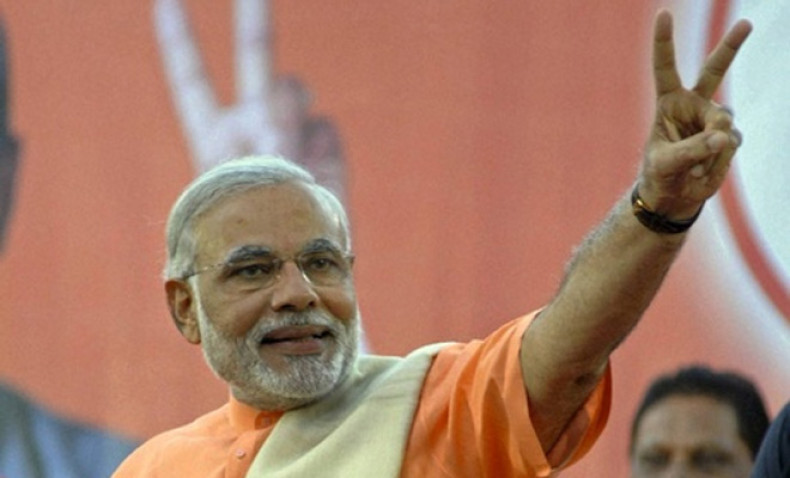 Narendra Modi, the newly-elected Prime Minister of India, is planning to hold a mega event in November to attract foreign investment into the country.
A proposed Vibrant India global investors' summit, which is modelled along the lines of the Vibrant Gujarat summits that enhanced the image of Modi as a business-friendly chief minister of the state of Gujarat, is likely to take place close to the 4-6 November period, the Economic Times reported.
The World Economic Forum (WEF) is due to hold its annual India show around the same time.
Government officials are working closely with the Confederation of Indian Industry (CII) and other business associations for the summit, according to the report.
"Some discussions have happened but nothing is formalised as yet," the newspaper quoted CII's director general Chandrajit Banerjee as saying.
"Expectation levels are going up. Investors think India is a good investment destination again."
Banerjee noted that "there is a lot of international interest and positivity around India" and that there have been inquiries from countries such as Japan.
An official in the Prime Minister's Office said the November date is suitable since it coincides with WEF's India show and, given Modi's schedule, that's the appropriate time.
"With election manifestos coming alive as early policy reforms, the meeting will serve as a milestone, offering the first opportunity for the Forum's global multistakeholder community to meet the new government and together define and shape the country's next round of transformation," the WEF said earlier in a statement about the event in India.
After Modi was elected, foreign institutional investors had pumped billions of dollars into Indian securities, expecting greater returns as the country headed towards its much needed economic reforms.
Modi's business-friendly attitude has helped change foreign investors perception about India, and the government is looking to capitalise on favourable sentiment.