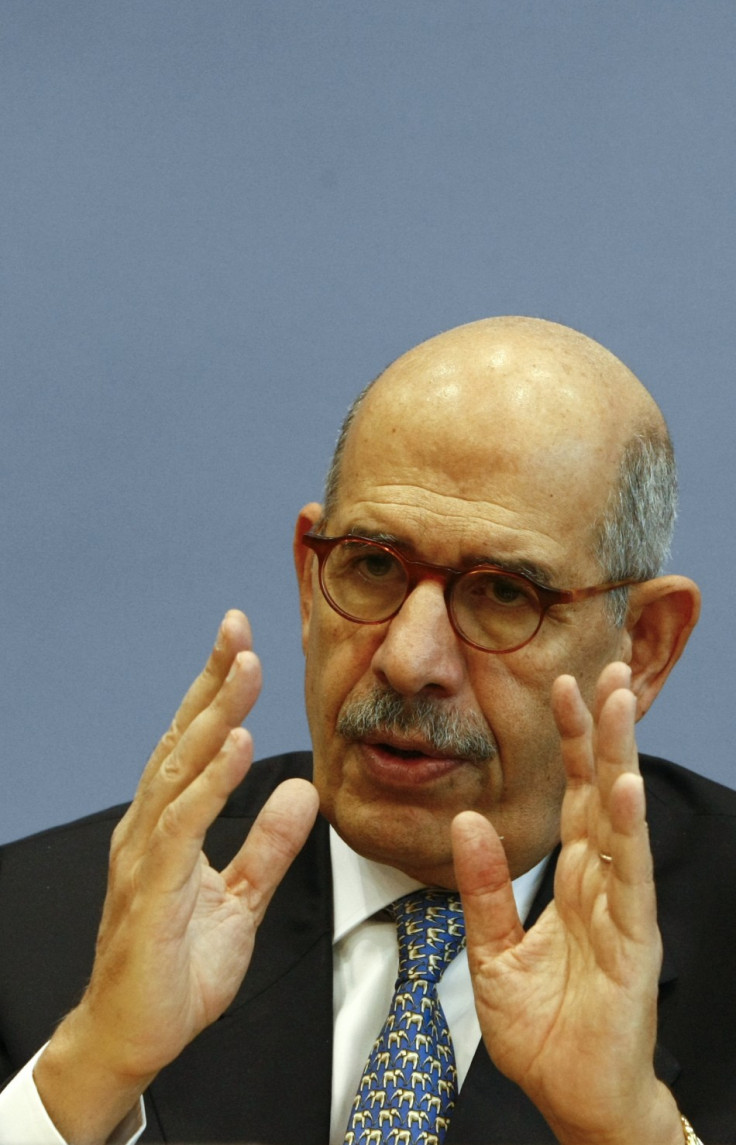 Former presidential hopeful and Nobel prizewinner Mohamed ElBaradei has vowed to unite anti-regime youth groups in Egypt.
ElBaradei met representatives of several youth movements as he pledged to join demonstrations to commemorate the first anniversary of the uprising.
"I'll be on the front line if I find the demonstration secure," he said, according to Al-Masry Al-Youm website.
The former International Atomic Energy Agency director, who returned to Egypt during the uprising against the Mubarak regime, has pulled out of the presidential race. He said he feared that the military's tight grip on power would prevent fair elections taking place.
"My conscience does not allow me to run for the presidency or any other official position unless there is real democracy," he said.
ElBaradei is believed to be consolidating his presence in the Egyptian political landscape by turning to youth movements instead and helping them become a more organised and more coherent political force.
Youth leaders confirmed the move. ElBaradei would not "take part in the farce of presidential elections that will lead to the reproduction of the former regime [but would] gather the revolutionary youth into one unified political body", they told Al-Masry Al-Youm.