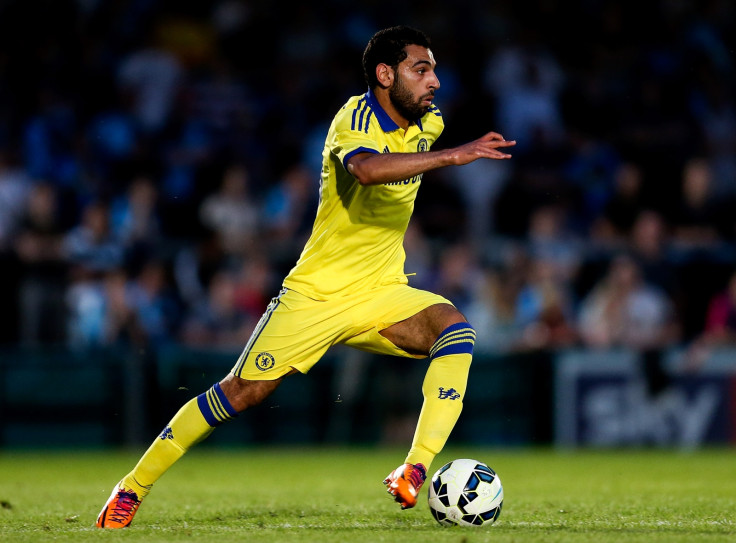 Fiorentina director general Andrea Rogg expects Chelsea to loan them a member of their senior first team squad, after Mohamed Salah broke an agreement to join La Viola for another year on loan.
Upon moving to Florence as part of the deal that saw the Blues sign Juan Cuadrado in the January transfer window, the Stadio Artemio Franchi club paid a fee, reportedly of £700,000 according to The Evening Standard, for the 18-month loan of Salah.
Six months on, the Egypt international has refused to return to Fiorentina for the new season and looks set to move to their domestic rivals Inter Milan, while the club have also threatened legal action against the player for breaking the agreement.
With Chelsea having already received a fee for Salah, Fiorentina expect the Premier League champions to honour the agreement and send another player on loan to compensate for Salah's rejection.
"The rapport between Fiorentina and Chelsea is excellent," Rogg told reporters according to London 24.
"There has been some contact between clubs. Our position is open to a solution, without forgetting that we have more than one reason to feel we are right about this.
"We want to emerge from this situation in an amicable manner. Chelsea have many interesting players and this could be the route we go down."
Chelsea have already sent 11 players out on loan ahead of the new season and having had 33 players out on temporary spells during last term the club have a deluge of players they are willing to offload. Six players have already left the club this summer on a permanent basis, including Didier Drogba.
Brazilian defender Wallace, Spaniard Oriol Romeu and forward Patrick Bamford are among the players that Chelsea could send Fiorentina, but in truth the West London club could choose number of their squad without damaging an assault on silverware this term.
Jose Mourinho could even dip into the club's successful youth side in order to satisfy Fiorentina, with the club having won the FA Youth Cup and Uefa Youth League last season, enhancing their reputation as having one of the best academies in the country.