Egypt's President Mohammed Mursi in Mecca: First Foreign Visit to Saudi Arabia
Mursi says talks were "fruitful" during his first foreign visit as President
Visiting Egyptian president Mohammed Mursi said his talks with Saudi Arabia's King Abdullah have been "fruitful" and will likely initiate a new diplomatic course between the two countries.
In his first official foreign visit since his election in June, Mursi received a lavish reception from Crown Prince Salman and a host of other royal family members, before meeting King Abdullah.
Putting aside deep ideological differences, the pair focused on bilateral relations, Gulf security and Syria, as well as ways to boost business and strengthen economic ties.
Saudi media said the talks centred on "major regional and international issues, including ways to contain the Syrian crisis".
Mursi promised that Egypt will work to end bloodshed in Syria, a stance likely to appease Saudi Arabia, which is a major supporter of Syrian opposition to embattled president Bashar al-Assad.
Financial support
Mursi's Islamist Muslim Brotherhood has long had strained ties with Saudi Arabia, a country which was closely allied to the former Egyptian president Hosni Mubarak.
Despite both countries being predominantly comprised of Sunni Muslims, the Brotherhood has long criticised the Saudi monarchy as a decadent tool of Western interests in the Middle East. Likewise, Riyadh regards the Brotherhood as an ideological rival.
However Egypt, which is currently seeking a $3.2bn loan from the International Monetary Fund, needs ties with the oil-rich kingdom to help overcome its economic difficulties.
Saudi Arabia pledged a $4bn assistance package, in the form of long-term loans and grants, after the Egyptian revolution last year. Riyadh also offered additional assistance, including $1bn to Egypt's Central Bank, according to Mena, Egypt's state news agency.
The meeting between Mursi and King Abdullah is likely to prompt a fresh supply of funding, according to Said Hirsh, an economist at Capital Economics in London.
Hirsh told Reuters: "His [Mursi's] economic agenda will be firmly focused on capital flows - both direct Saudi investment and official aid.
"Saudi Arabia will have no problem helping Egypt with more funds."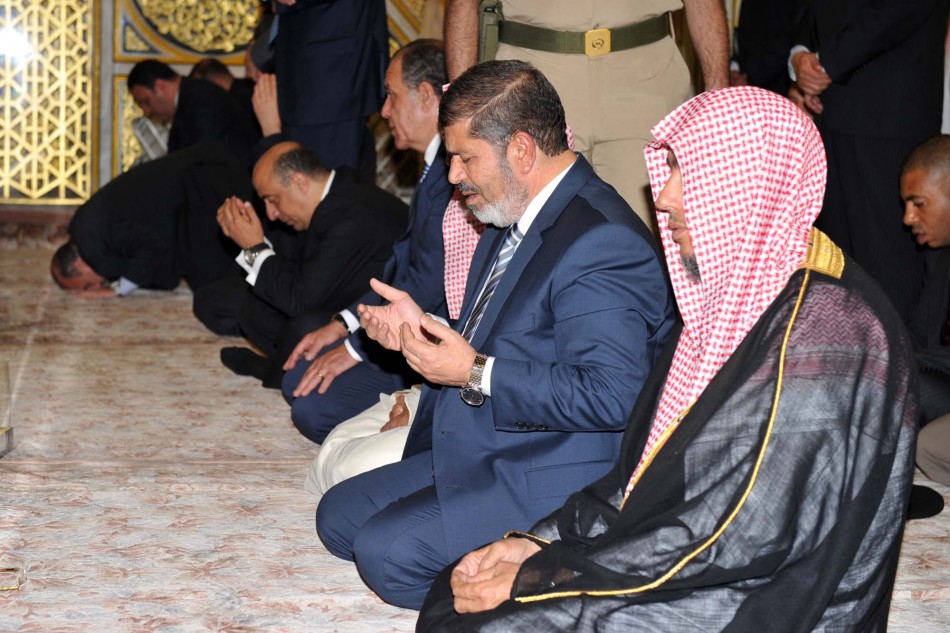 © Copyright IBTimes 2023. All rights reserved.