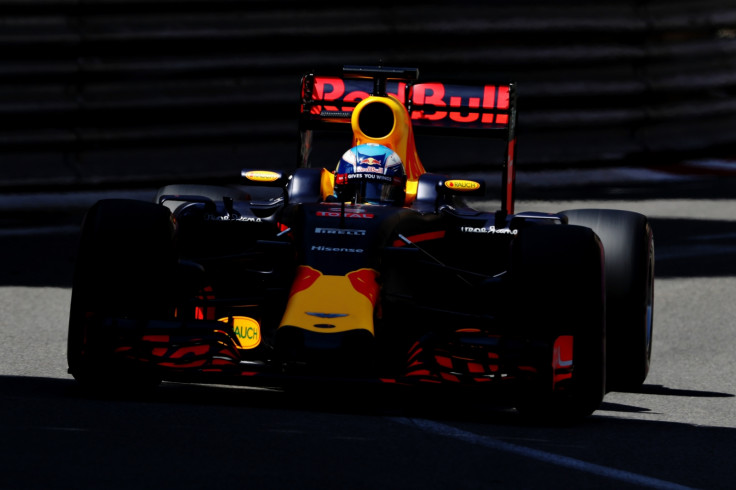 Daniel Ricciardo achieved his first-ever pole position during qualifying for the Monaco Grand Prix on 28 May. The 26-year-old Australian recorded a lap time of 1 minute 13.622 seconds to finish marginally ahead of Mercedes' Nico Rosberg.
In the process, Ricciardo also achieved Red Bull's first pole position finish since Brazil in 2013, while defending world champion Lewis Hamilton – who endured more engineering troubles when his Mercedes lost power at the start of Q3 – will start the race in third. Ricciardo subsequently admitted he knew he had a good chance of recording his first-ever pole given how his car has been performing in the build up.
"I knew coming into the weekend we would have a shot at it," he said, according to the BBC.
"It looked good from Thursday. I had it in my mind also after Barcelona that I have been driving well but haven't quite got maximum rewards so I came into this weekend with a lot of confidence and a lot of belief I could be in this position. I have always enjoyed this place. We have a good package behind us and it's nice to be able to make the most of out it."
The Australian was also praised by Rosberg, who subsequently admitted he could not keep pace with the Red Bull driver. "I don't think it got away from me it just never was with me because Daniel was just quick today," he said after the qualifying session. "They got a well-deserved pole and I wasn't quick enough."
Meanwhile, Rosberg's Mercedes teammate Hamilton was once again left ruing more engineering troubles, which have consistently troubled him this season. "It was a difficult qualifying. I don't really know what to say at the moment but the good thing is I did get out to do a lap at least," he shared.
"It was as bad as some of the races have been in the respect of the engine problems so I'm grateful to be up in third. Pole was there for the taking but I will do what I can in the race to salvage what I can from today's result."