Despite his record-breaking achievements, Max Verstappen remains something of an unknown quality outside of racing circles. The 18-year-old star, who drives for Red Bull Racing, is the son of former Formula One driver Jos Verstappen – and is the new name on everyone's lips.
Verstappen sealed his place in Formula One history in Barcelona at the weekend, becoming the youngest race winner in the sport's history at the Spanish Grand Prix. The victory represents the latest – and most impressive – landmark in Verstappen's burgeoning career. Here, IBTimes UK takes a closer look at the teenage talent who could turn the Formula One world on its head.
Verstappen comes from a famous bloodline
The ability and courage needed to drive a race car seems to run in the blood. First, there were the likes of Graham and Damon Hill, Gilles and Jacques Villeneuve and Keke and Nico Rosberg – now it's Jos and his son Max Verstappen.
But with Max, the family links do not end there. His mother, Sophie Kumpen, competed in karting, and his uncle, Anthony Kumpen, is currently a NASCAR Whelen Euro Series driver.
Verstappen was a Formula One racer before he could drive
By the age of 17, Verstappen was considered capable of driving a fearsome-looking Formula One car around a racetrack, yet he did not obtain a driver's licence until his 18th birthday.
Of course, new rules in the sport mean a driver can no longer compete until the age of 18. And as a result, Verstappen's record as the youngest-ever race winner, aged 18 years and 228 days, is likely to prove to be incredibly tough to beat.
Verstappen has already outdone his father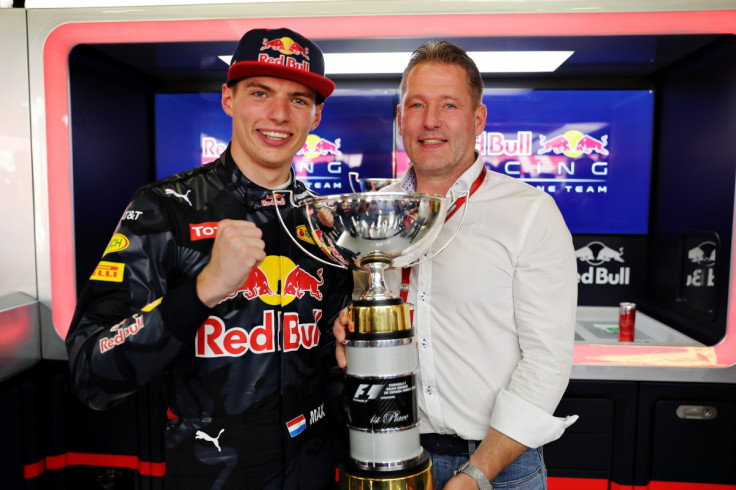 Verstappen already featured in the record books before this weekend, having previously become the youngest driver to compete in Formula One at the 2015 Australian Grand Prix for Toro Rosso, aged 17 years and 166 days. The Belgian-Dutch driver is also the youngest man to have led a lap during a Formula One Grand Prix and the youngest driver to secure a podium finish.
What's more, he is the only Dutchman to have won a Formula One race, meaning he has already surpassed his father's career in the sport despite still being a teenager.
Verstappen's promotion received a mixed reaction
Despite his eye-catching success, the decision to promote Verstappen to the Red Bull team at the expense of Daniil Kvyat was greeted with a mixed reaction. The move to demote Kvyat was taken after he was involved in crashes with Sebastian Vettel in two consecutive races.
Former World Champion Jenson Button was among those who initially questioned the wisdom of the decision. He tweeted: "Really? one bad race and Kyvat's dropped, what about the podium in the previous race?"
Verstappen is already being tipped for the top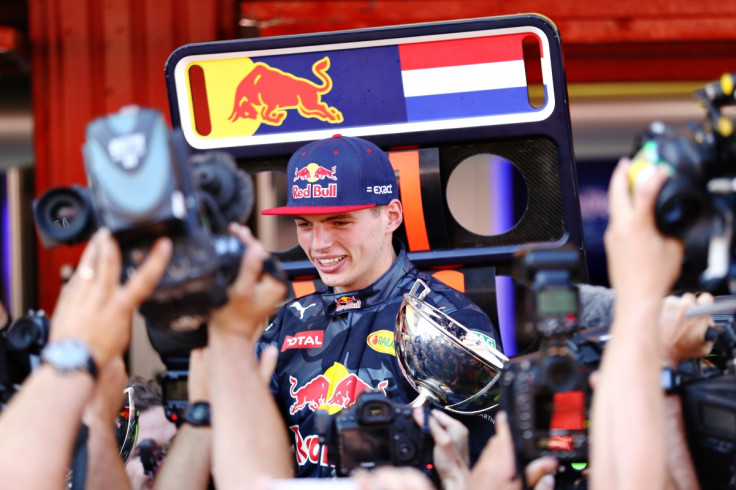 Based on the little fans have seen of Verstappen, there is every reason to be excited about what his future may hold. But even those people who are in the know – including Helmut Marko, a Red Bull advisor – wax lyrical about the young man's potential.
"He is an exceptional talent that comes along only once in decades," Marko said. "Most likely Ayrton Senna [he is comparable to]. And in such a case you must not look at his age. He has been talking with people who are experts when it comes to the development of youngsters and they all say that [in terms of] his mind he is more like 22 than 16.
"He has been racing since he was four years old - professionally. So we expect him to be competitive from the first race. We are not playing the lottery - we know what we are doing. And success proves us right."