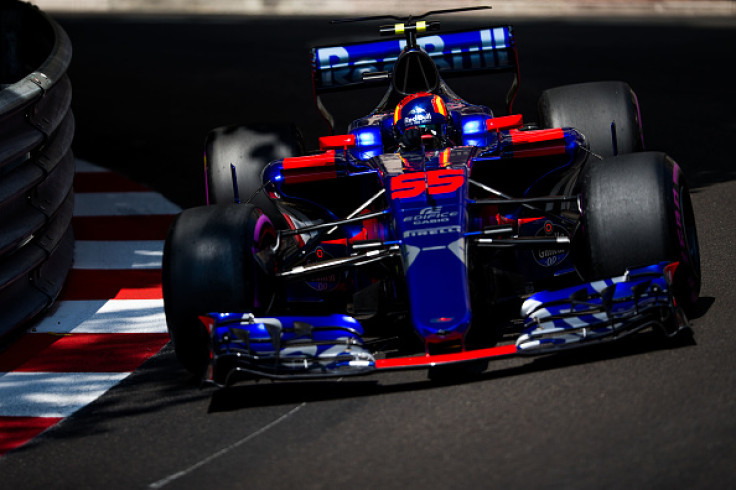 Kimi Raikkonen secured his first pole position in 129 races and Ferrari's first in almost a decade at Monte Carlo. It was redemption for the Finland international who had finished behind his teammate Sebastian Vettel in every qualifying session thus far but came on top by the split of a second across the legendary street circuit.
However, the shock of the evening was reserved for Mercedes' Lewis Hamilton, who will start the race in 13th spot after finishing qualifying in 14th spot. The Briton was unable to get into a groove for the entirety of the race and repeatedly complained about there being something wrong with the car in the radio. His teammate Valtteri Bottas emerged the third quickest, failing to make the front row by a thousandth of a second.
Boltas' strong run added to Hamilton's incredulous run, portraying that the Mercedes car was not too far away from the Ferraris in real life, with the Mercedes struggling to keep up in every aspect. It was a torrid weekend for Hamilton throughout as he finished nearly a second slower than the Ferrari duo in Practice Three where he struggled for grip.
Meanwhile Red Bull captured the next two spots, with Max Verstappen and Daniel Ricciardo finishing fourth and fifth respectively. A fifth place finish was frustrating for the Australian, who had come into the race having taken pole a year ago and stressed that he was much better than what his final position would suggest. Carlos Sainz from Toro Rosso and Sergio Perez representing Force India finished sixth and seventh, with Sebastian Button, filling in for Fernando Alonso coming in at ninth for Renault.
Where to watch live
The race starts at 1pm BST (Sunday) with Sky Sports F1 and Sky Sports F1 HD providing live TV coverage. Real-time Internet updates are available on the Live Timing section of the sport's official website.
Drivers' reaction
Kimi Raikkonen (Ferrari) – P1: "Obviously it's the best place to start for tomorrow, but it doesn't guarantee anything. "Nevertheless I'll happily take it. It's been all weekend quite OK. So happy for myself, happy for the team."
Sebastian Vettel ((Ferrari) – P2: " I am not happy with myself because pole position was up for grabs. I should have done a better job overall. The car was good, so it was my mistake. I was a bit too greedy in my last run."
Valtteri Bottas (Mercedes) – P3: "I hope [the deficit] is not real. We made some changes for FP2, some mechanical changes, and went in the wrong direction - Lewis as well. We definitely struggled. We know how to fix, but other cars are looking good as well. We can't be too happy as a team with P8 and P10. Everything was looking okay from FP1, but we tried to help the balance and went wrong. We adjusted at the end of FP2 and it felt better, but the tyres were old by then.So we learned a lot - but we need to work hard to come back to the front."
Max Verstappen(Red Bull) – P4: "Ha, we have to be realistic. What we did today was pretty much the best possible – at least what we could do in qualifying. I would say that my lap was pretty much on the limit – so I have to be pretty happy with how the afternoon went. What that means for the race? Being so close to the top three could mean a podium - but for that at least one car of the top three has to move over."
Daniel Ricciardo (Red Bull) – P5: "We knew we needed to go hard on the out-laps, to get a clear lap out of the pits to warm the tyres up. We came out in traffic, basically. I couldn't push on the out-lap on the last run. It seemed like we had 20 seconds to Perez behind me so I don't know why we didn't go in that gap. Why we went out in traffic when we knew we needed a hard out lap, that was a pretty obvious mistake. I don't know why we didn't wait to put me out in clear air - unless the time was going down and we weren't going to make it, which I don't think was the case. I believe we had all the time we needed. It just seemed like we made a stupid, silly error."
Top 10 results of qualifying session from Monte Carlo:
1. Kimi Raikkonen, Ferrari, 1:12.178
2. Sebastian Vettel, Ferrari, +0.043
3. Valtteri Bottas, Mercedes, +0.045
4. Max Verstappen, Red Bull, +0.318
5. Daniel Ricciardo, Red Bull, +0.382
6. Carlos Sainz, Toro Rosso, +0.984
7. Sergio Perez, Force India, +1.151
8. Romain Grosjean, Haas, +1.171
9. Jenson Button, McLaren, +1.435 *
10. Stoffel Vandoorne, McLaren, no time set *