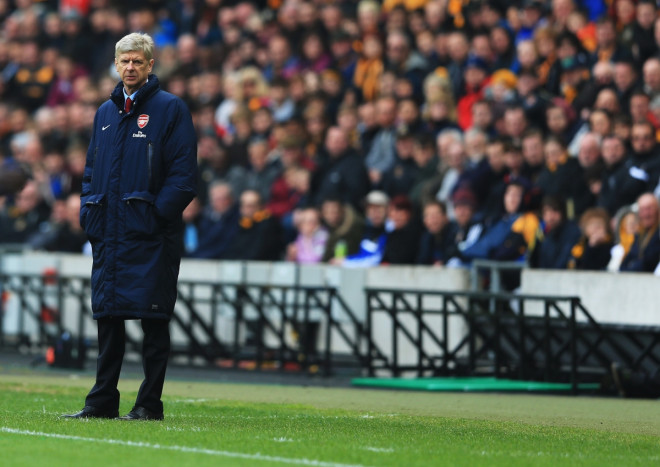 Monaco are preparing a £22m swoop for Arsenal manager Arsene Wenger in the summer, according to the Daily Mail.
The Arsenal manager has come under a lot of criticism this season for failing to strengthen his squad which cost them the title as they crumbled under the pressure of competing against the big teams with a number of injuries to key players.
Theo Walcott, Aaron Ramsey, Jack Wilshere, Mesut Ozil and Laurent Koscielny were out in a crucial period in their campaign as the Gunners capitulated with a small squad at their disposal.
The result is that the fans are disillusioned by Arsenal's lack of fight in the big games and have been calling for a change in management, something which Wenger may look into if the Gunners fail to qualify for the Champions League and win the FA Cup.
Monaco are looking for an elite manager to take over from Claudio Ranieri in the summer, who has helped them qualify for the Champions League. Wenger, who has been in the finals with Arsenal, is a prime candidate given his association with Monaco, where he had a seven-year stint as manager before coming to Arsenal.
Should the Frenchman choose to move, he will warrant a salary which is almost triple of what he is currently earning at the Emirates. However, the French Club are embroiled in a multitude of issues with respect to the UEFA Financial Fair Play rules but this has not stopped them from pursuing Wenger, who is yet to sign an extension on his current contract, which expires this season.
It will be a major loss for the Gunners, who will have one eye on the situation unfolding at Manchester United where David Moyes has been sacked within a year of his appointment after failing to live up to the standards set by Sir Alex Ferguson.
Arsenal have gone nine years without a trophy, but Wenger's influence cannot be understated as he helped the club secure a place in the Champions League while working within a limited set of resources.