A shipwreck from a failed Mongolian invasion of Japan in the 13<sup>th century has been discovered by archaeologists working at the underwater Takashima Kozaki site.
Researchers from the University of the Ryukyus and the Matsuura city board of education said it was the second shipwreck from the invasion ordered by Kublai Khan. Three other potential wrecks have also been found but are yet to be confirmed, archaeology professor Yoshifumi Ikeda told the Asahi Shimbun.
The first Mongolian warship wreck was found in 2011. Both ships date to invasions that took place in in 1274 and 1281, when fleets of over 4,000 ships were sent by the emperor of the Yuan Dynasty to conquer Japan.
On both occasions, the armadas were destroyed by typhoons – called kamikazes – which saved the country from invasion.
The latest shipwreck was identified by its structure and ceramic artefacts found nearby. The remaining wreck measured 12m long and 3m wide, but researchers estimate it would have been around 20m from bow to stern and up to 7m wide.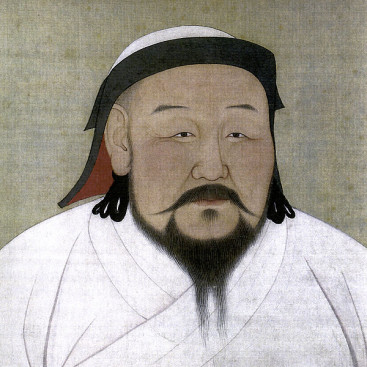 "We have successfully confirmed the two ships from the Mongolian invasion, and further research on them is expected to lead to the discovery of even more sunken Mongolian ships," Ikeda said.
It was found around a 1.7km from the first confirmed wreck, around 200m off the southern coast of Takashima island.
Experts believe those on board had been trying to take shelter from the storm in the bay where it was found when it sank.
Atsuyuki Nakata, the head of the cultural properties division of the Matsuura city board of education, told The Telegraph they expect to learn a great deal from the wrecks: "One thing that we hope to learn from the wreck is the kind of materials that were used by the Mongolians 730 years ago, as well as the techniques used in the construction of the ship."