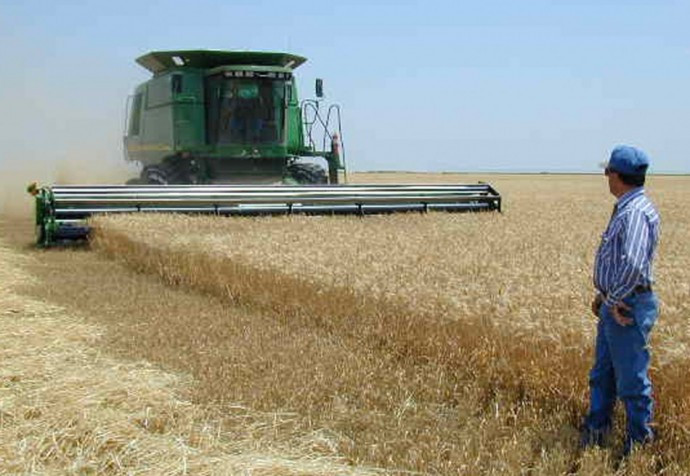 Rich in proteins, fibres, iron, calcium... Call them the new world's discoveries of the old world's staple foods, teff and fonio could be the next 'hot' superfoods to take over from quinoa. That is, going by the market expansion.
While teff is a tiny grass seed eaten in Ethiopia since centuries, fonio is a cereal out of West Africa, where the Dogon people believe the universe was made by the explosion of a single grain of fonio.
Quinoa alone has seen a fivefold rise in consumption in the past five years, according to the Whole Grains Council, an industry group.
The new kid on the block, fonio, Africa's oldest cereal, is rich in amino acids and said to be the most nutritious of Earth's grains. Its low sugar content also makes it ideal for people with diabetes.
It is drought-resistant, making it an ideal crop for developing nations in West Africa struggling to cope with climate change. A Senegalese non-profit group called Environmental Development Action in the Third World is trying to expand the market in sub-Saharan Africa for this drought-resistant, protein-rich cereal, the continent's oldest.
Teff, the Ethiopian cereal is high in fibre and iron and also provides protein and calcium. Ancient wheat such as spelt (also called farro), khorasan, einkorn, and emmer also rate lower on the glycemic index besides providing more protein, fibre, vitamins, and minerals than commonly available grains do.
Today, the world has more than 50,000 edible plants, yet just three commodity crops—rice, maize, and wheat—provide 60% of the plant-derived calories we eat. With such heavy reliance on so few foods, the consequences of crop failures due to disease, drought, floods, and other catastrophes that could be driven by climate change mean big trouble in feeding the billions.
These 'miracle' food crops are exactly what sustainable agriculture advocates have been searching for in addressing the task of feeding a burgeoning world population set to cross nine billion by 2050.
Ever since quinoa from the Andes was 'rediscovered' a decade ago, the search has been on for other miracle crops with global market potential. Quinoa products — which now include quinoa linguine, quinoa mac and cheese, and quinoa hot cereal flakes, among other iterations — are sold at general retailers across the western world. Quinoa is lauded for its protein, fibre, iron and other minerals.
Food experts are increasingly turning to grains that have been the basis of subsistence farmers' diets in Africa, South Asia, and Central and South America since the time of earliest agriculture. These grains are adapted to grow on marginal land without irrigation, pesticides, or fertilisers and hence, eminently suitable for the future the planet is headed to.
In India, millets have seen a similar surge of interest, but perhaps not on the scale of quinoa and fonio. Flaxseed is one such crop that has come on the radar of health-conscious people.
Recently, given the disturbing trend noticed where farmers were shifting from traditional crops to the more cash producing crops like rice and wheat, some of the state governments have introduced millets under the public distribution system that ensures food security. The Deccan Development Society has been spearheading a campaign to popularise millets in southern India. In fact, they now have tied up with African nations too.
Besides their nutritional value, these crops are advocated by experts who support the cause of biodiversity. Plants like amaranth are "resilient to drought, high temperatures, and disease, so they might be the crops of the future," says Danielle Nierenberg, president of Food Tank, a think tank focused on sustainability.
Like other experts, Nierenberg believes many local, ancient grains were originally neglected by the so-called green revolution of the mid-20th century, which promoted hybrid commodity crops that "grew faster, grew bigger, and produced more yield." With their relatively low yields, the ancient foods just couldn't keep up.
However, the 'superfoods' have their critics too. "Foods such as goji berries, quinoa and kale can cause a host of problems from thyroid malfunction to arthritis flare-ups," says Petronella Ravenshear. Writing in Vogue she says: 'My only comment about these foods is that they should be avoided'.
Eating too many grains such as quinoa, regardless of how healthy they are - can cause an overload of potentially gut-irritating compounds.
As with anything else, moderation is perhaps the key.