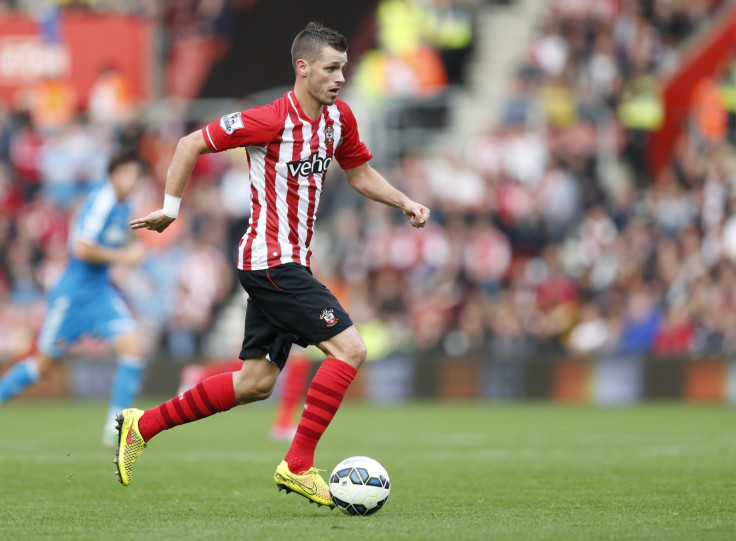 Southampton midfielder Morgan Schneiderlin's move to Manchester United is a "done deal", according to former Old Trafford stopper Mark Bosnich.
The France international has been heavily linked with a move away from St Mary's, with The Guardian reporting that United are set to submit an improved second offer of £25m (£39m) for the 25-year-old.
Schneiderlin was among the stars of Southampton's seventh-place finish in the Premier League last term, which saw Ronald Koeman's side qualify for the Europa League following a summer of upheaval on the south coast.
Having attempted to force through a move away from Saints in the summer of 2014, Schneiderlin is set to be among the central narratives of the transfer window again and Bosnich, claiming to an insider on the deal, says the player is on the brink of moving to United.
"Morgan Schneiderlin is pretty much a done deal," Bosnich, who works for Fox Sports in Australia, told Talksport. "That will go ahead from what I've heard."
Though the midfielder's ambitions to play in the Champions League makes his departure inevitable at some point, former France national team boss Raymond Domenech says the player should move to United this summer to improve his international hopes.
"For him, [United] is a good move," Domenech said, as quoted by Goal. "If he wants to be with the French national team, then he has to be in this Champions League – but if he stays at Southampton, no luck.
"Manchester United is a good move for him. United are better than Southampton, sure, but it's not [Manchester] City, it's not Chelsea. For him, the first thing is to leave Southampton."
While United are being urged to complete one signing in the form of Schneiderlin, one of their current stars is understood to be preparing to leave after The Guardian reported that Robin van Persie has agreed terms with Turkish club Fenerbahce.
The striker endured a tough first campaign under fellow countryman Van Gaal and Bosnich believes the club are looking to "cash in" on the regressing Netherlands international.
"In terms of Robin van Persie it is a very difficult situation," he said. "We saw him missing for the majority of last season, whether it be for injury or suspension.
"Louis van Gaal worked out the system when he wasn't he playing. I think it might be time that they cash in on him."