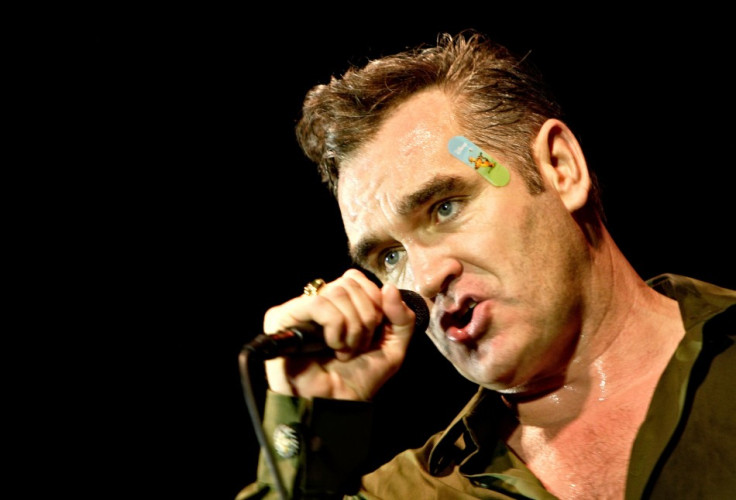 Morrissey, never short of a controversy or two, has again courted criticism after he reportedly compared the actions of fast food companies to the recent attacks in Norway.
The singer has branded the actions of Anders Breivik, the man responsible for last week's twin attacks in Norway as "nothing" when compared to McDonald's and Kentucky Fried Chicken.
Morrissey, a staunch vegetarian, made reference the massacre during a performance in at Stodola Club in Warsaw, Poland on Sunday (24 July), according to the Daily Mirror.
At least 76 people died last week in two separate attacks which were both orchestrated by far-right extremist Anders Behring Breivik.
Before playing The Smiths' song 'Meat is Murder', he is quoted as saying: "We all live in a murderous world, as the events in Norway have shown, with 97 dead.
Following on to say: "Though that is nothing compared to what happens in McDonald's and Kentucky Fried Sh*t every day."
Naturally the attacks sparked widespread outrage and condemnation around the world, and although vegetarian is known for being outspoken on animal rights issues his latest outburst has causes the predicted shock:
With fans taking to internet forums to voice their disapproval.
One wrote: 'The killing of children compared to KFC & McDonald's?!!! What an ass****!'
Another added: 'I really don't know if that is forgivable? Or of any use to the vegetarian cause?'
Morrissey's comment is the latest in a string of outbursts in recent months, many of which have focussed on animal welfare.
The Mirror reports that last night a spokesperson for the singer said: "Morrissey has decided not to comment any further as he believes his statement speaks for itself."