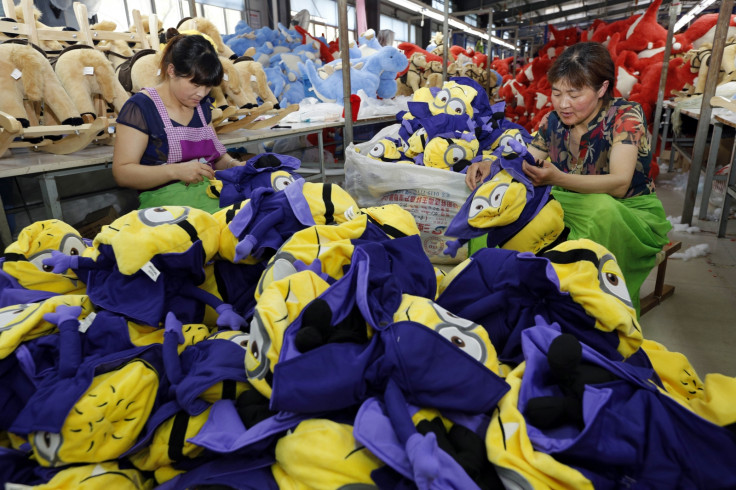 While most Asian stock market indices were trading higher on Friday (14 October), the Shanghai Composite was down 0.24% at 3,053.98 as of 6.06am GMT. This followed China announcing better-than-expected inflation data.
According to a government report published on Friday, China's inflation numbers grew in September. Prices had increased for both consumers and producers. This marked a signal of economic strength for the country and helped reduce investor concerns over the health of the world's second-biggest economy.
The China consumer price index (CPI), which measures price changes of consumer goods and services purchased by households, grew 1.9% on-year in September. On the other hand, China's Producer Price Index (PPI), which measures the average changes in prices received by domestic producers for their output, was up 0.1% year-on-year in September, according to CNBC.
Both the indices were better-than-expected. This also marked the first time in more than four years that the PPI index had seen an increase.
Analysts opined that this was good news for Beijing, which was trying hard to reduce the huge corporate debt in the country. "An uptick in inflation, if sustained, would be good news for China's ability to service its overhang of corporate debt... Higher prices for heavy industrial products will provide China's heavily indebted corporations with more top line revenue. With low interest rates keeping debt service costs in check and producer prices rising, the outlook for Chinese industrial profits is improving," Bill Adams, senior international economist at PNC Financial Services, explained.
Indices in the region were trading as follows at 6.29am GMT:
| | | | | |
| --- | --- | --- | --- | --- |
| Country | Index | Price | Up/Down | %Change |
| Hong Kong | Hang Seng Index | 23,176.29 | Up | 0.63% |
| Japan | Nikkei 225 | 16,856.37 | Up | 0.49% |
| South Korea | KOSPI | 2,025.12 | Up | 0.48% |
| India | CNX Nifty | 8,577.55 | Up | 0.05% |
| Australia | S&P/ASX 200 | 5,434.00 | Down | 0.03% |
Overnight (13 October), the FTSE100 closed 0.66% lower at 6,977.74, while the Dow Jones Industrial Average closed lower by 0.25% at 18,098.94.
Among commodities, oil prices were trading in the green. According to Reuters, this was amid a US government report overnight that showed a huge decline in the country's diesel and gasoline inventory. While WTI crude oil was trading higher by 0.61% at $50.75 (£41.6) a barrel, Brent crude was trading 0.19% higher at $52.13 a barrel as of 6.35am GMT.